Lakeport Opera House
Below, historical stereoviews of the Lakeport Opera House. Click the link above to go to the website of the restored Lakeport Opera House.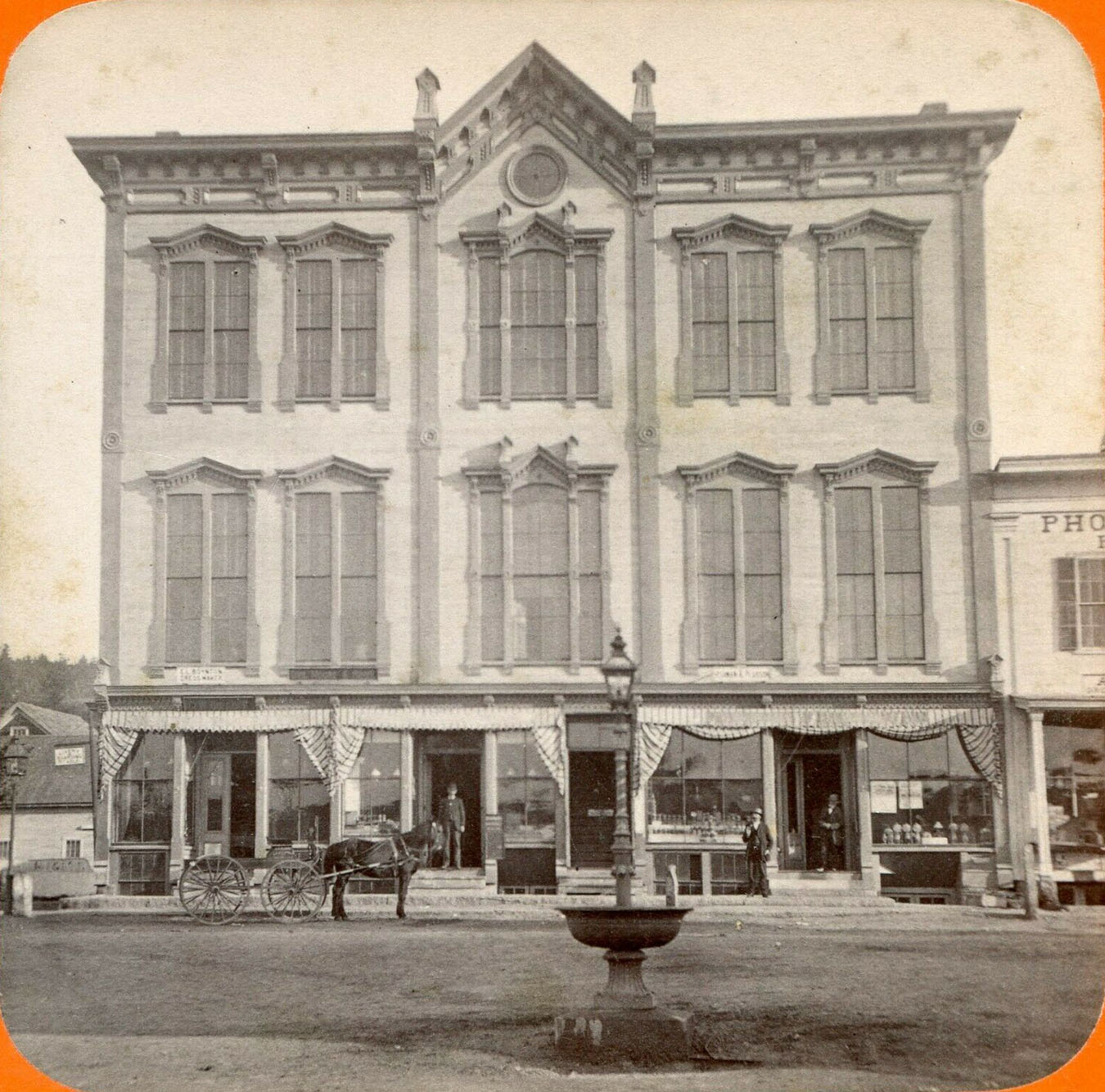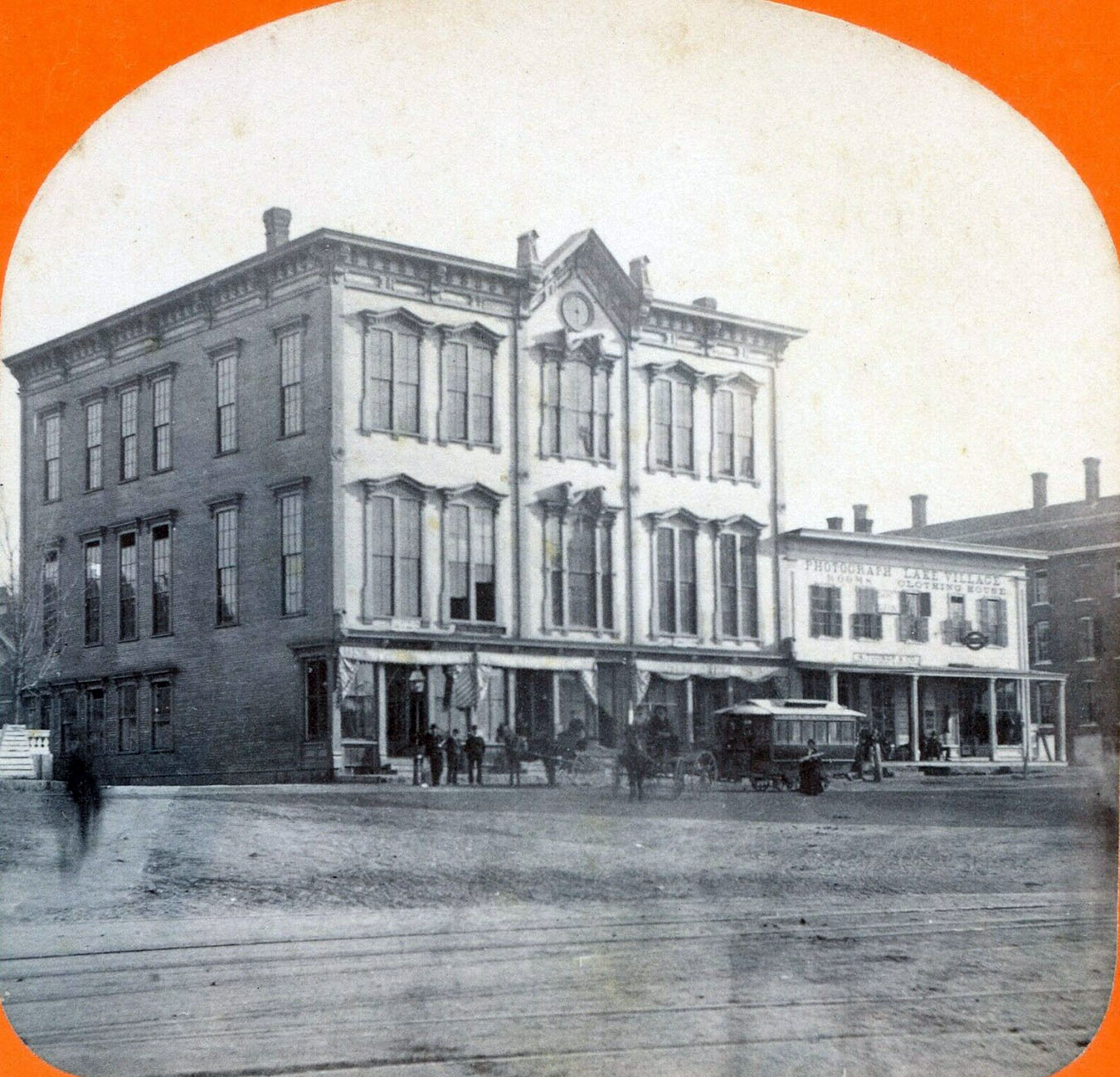 Lakeport Square was once known as Depot Square. Cards from 1905-1909.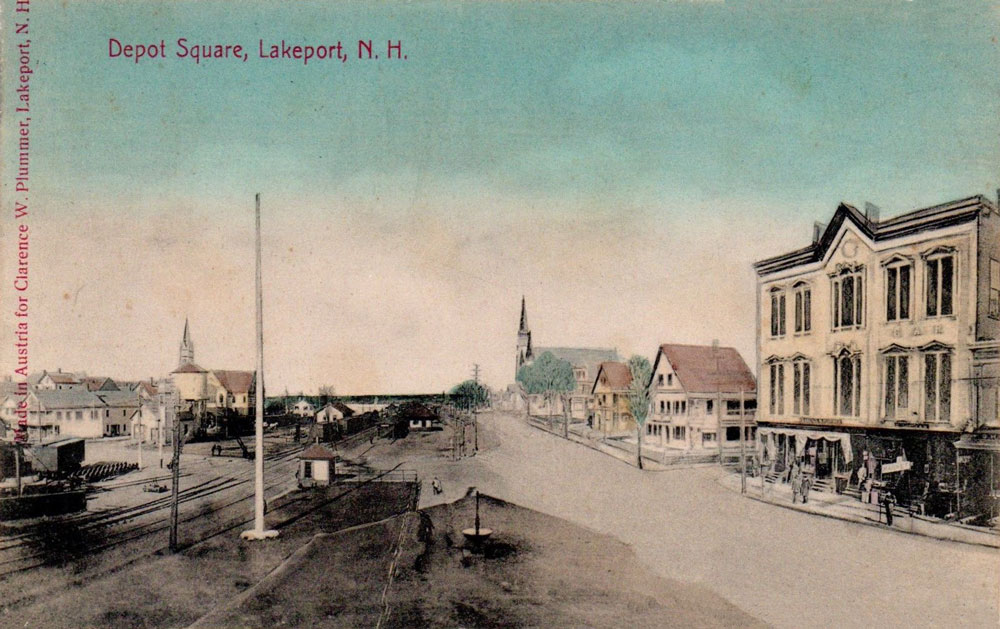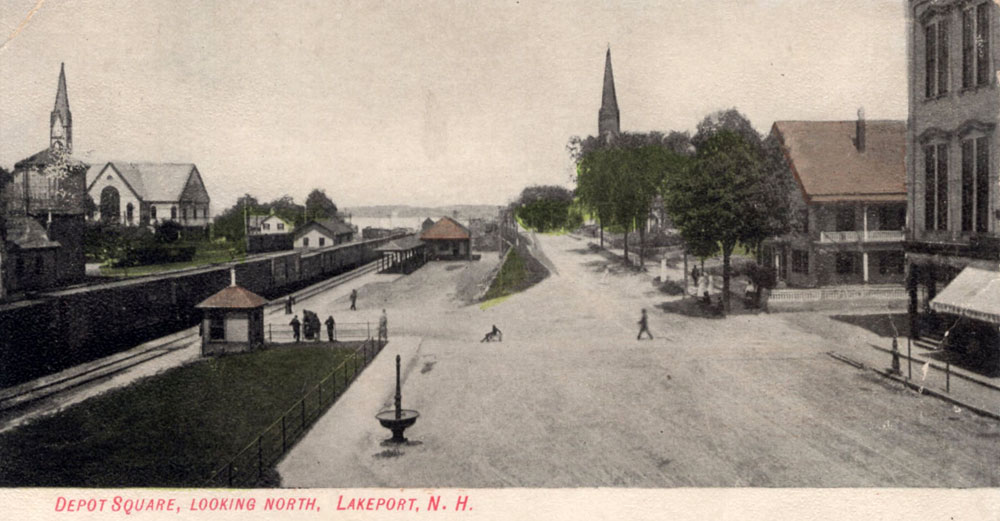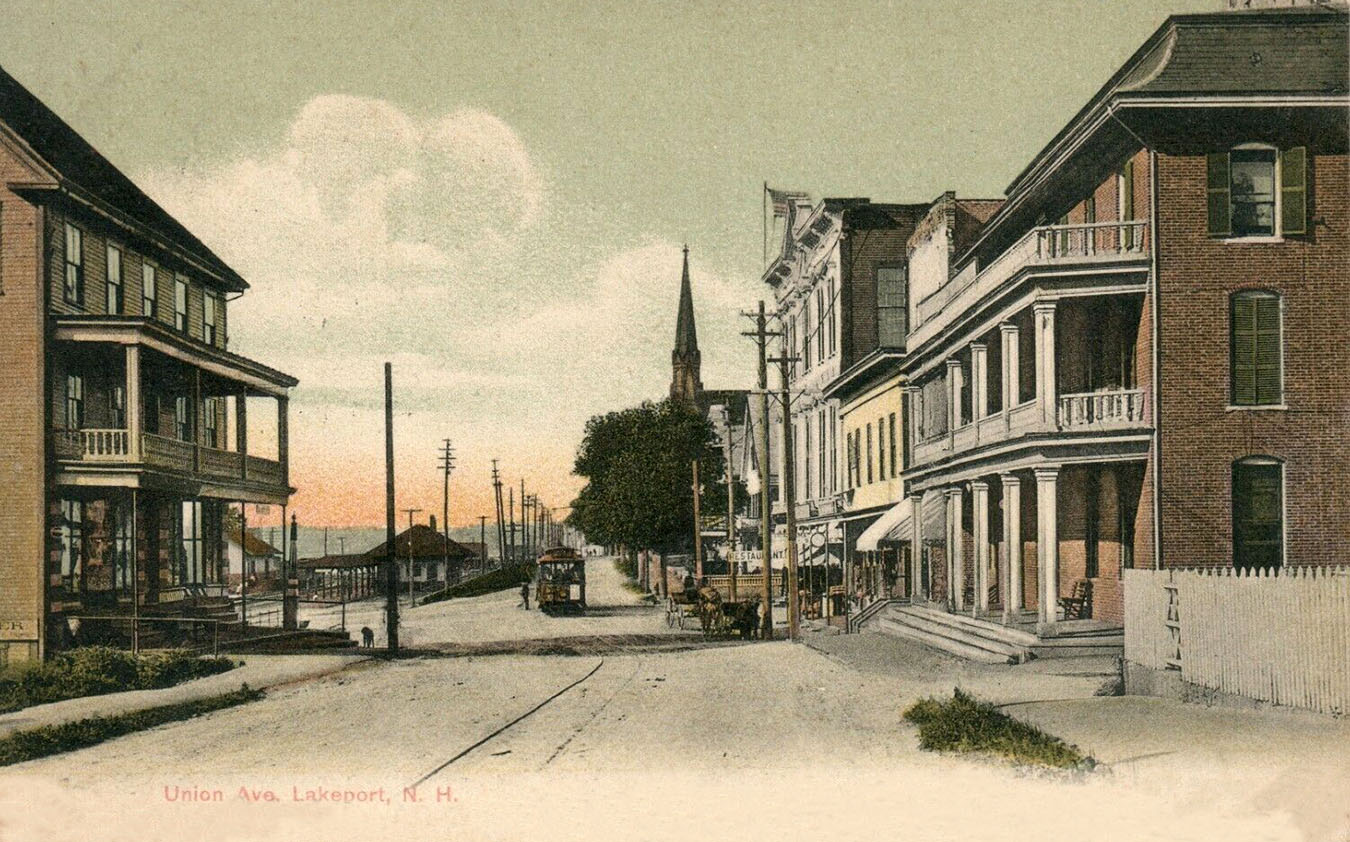 Union Avenue, Lakeport Square, in 1917. The Opera House is out of the picture, just to the right. Horses are drinking at a fountain.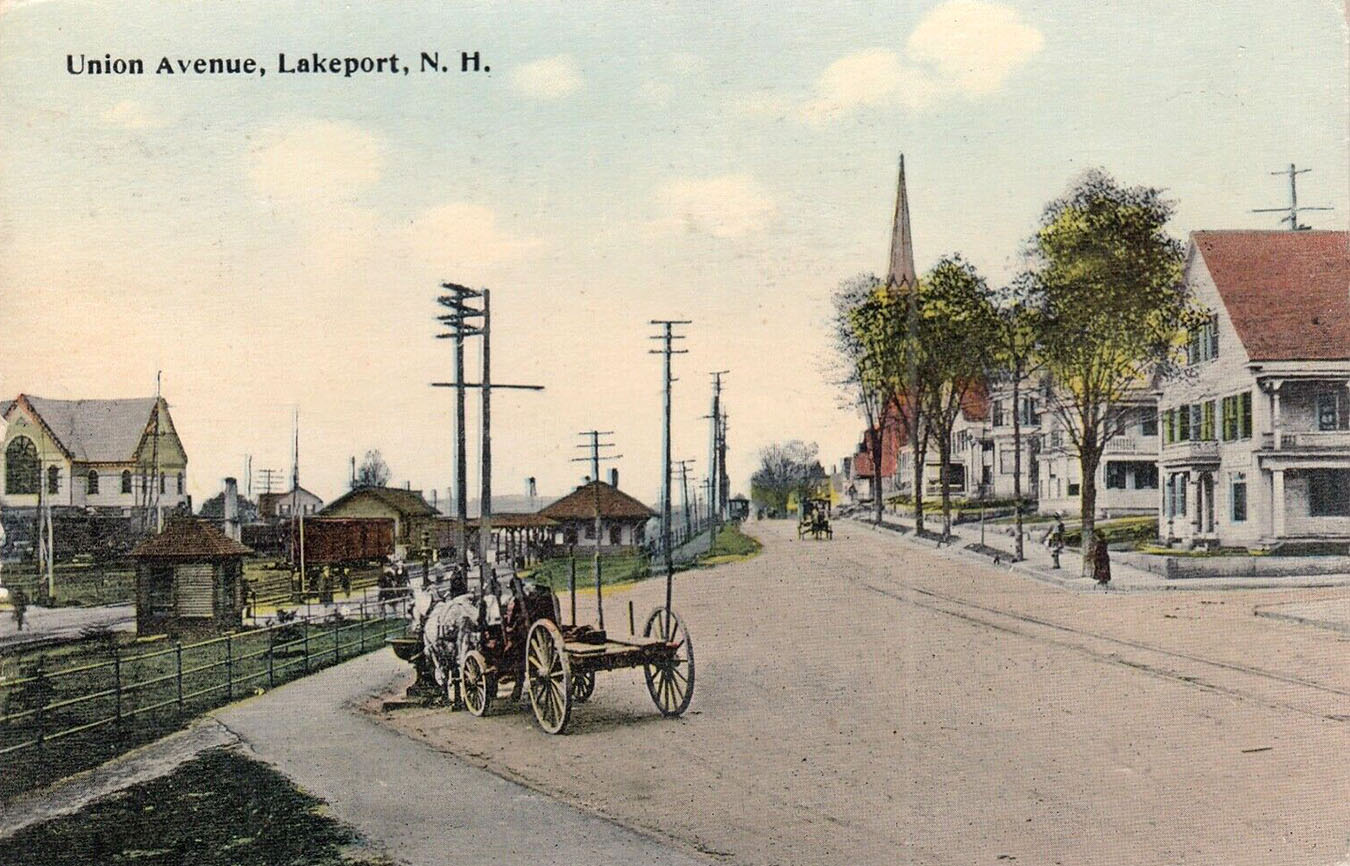 Lakeport Square was later known as Webster Square. It received the designation in 1922 in honor of Bugler Earl A. Webster, who was killed in WW1's deadly trench warfare in the Argonne.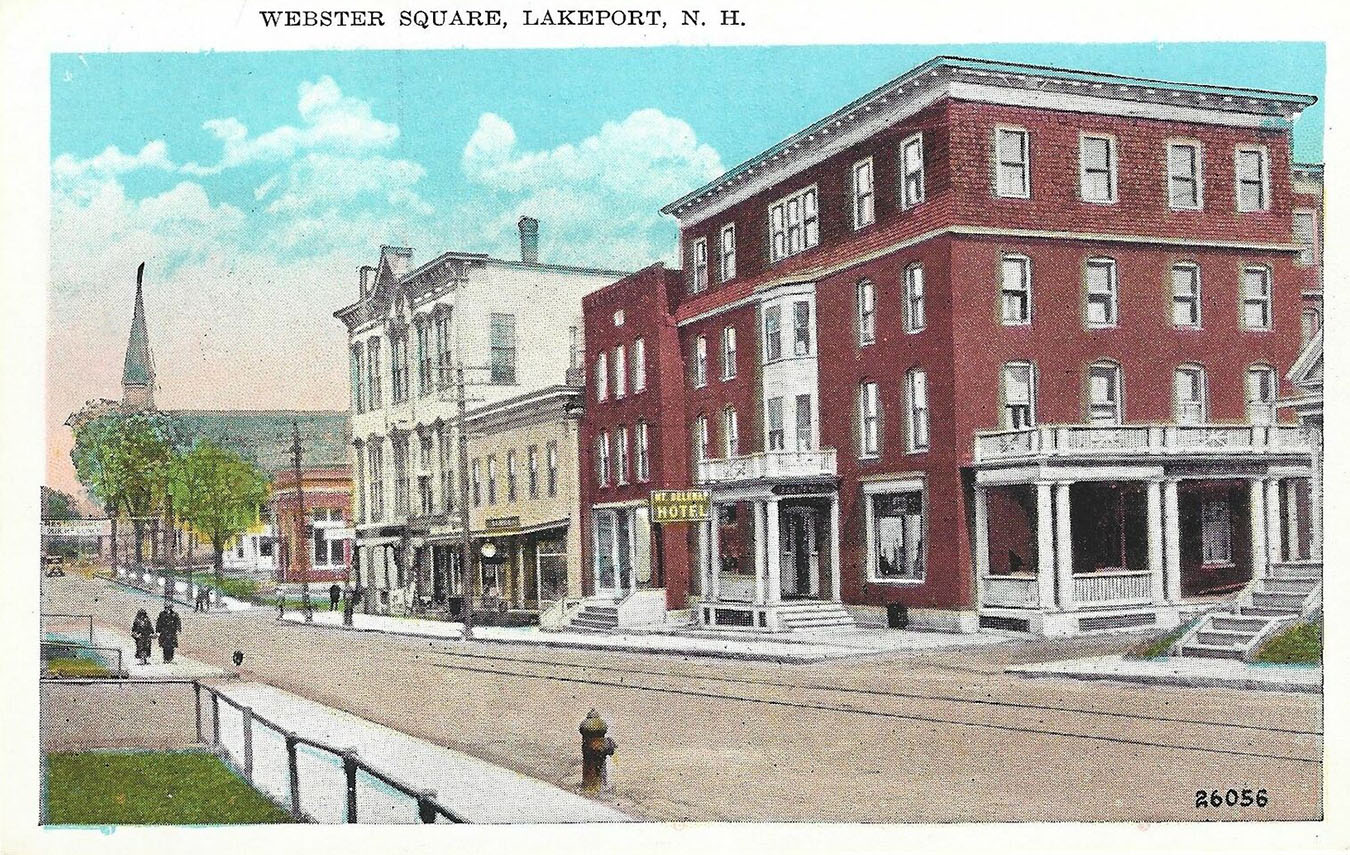 The photo below can be dated as taken in 1946, when the bottom floor of the Opera House housed the Lakeport post office and a Rexall drug store, and movies were still being shown at the second floor theater. The movie marquee sign shows that "Corp Dolan Goes AWOL", also known as "Rendevous with Annie" (1946), was the featured movie. The original King Kong (1933) was also being shown.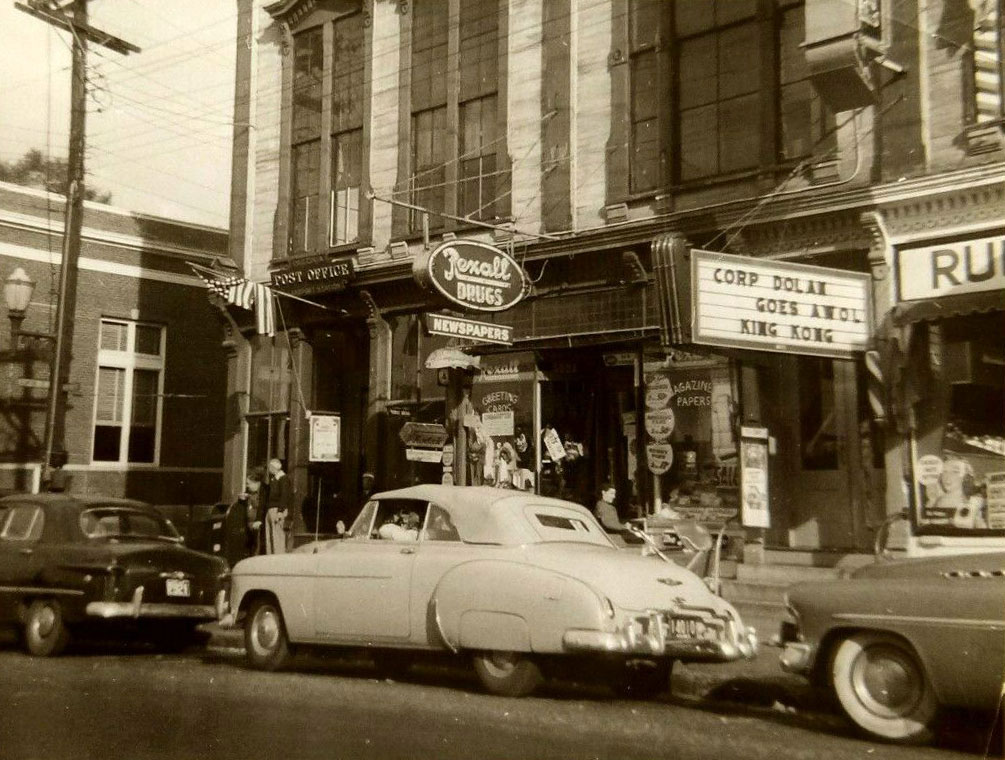 "The Square, Lake Port". Circa 1940s.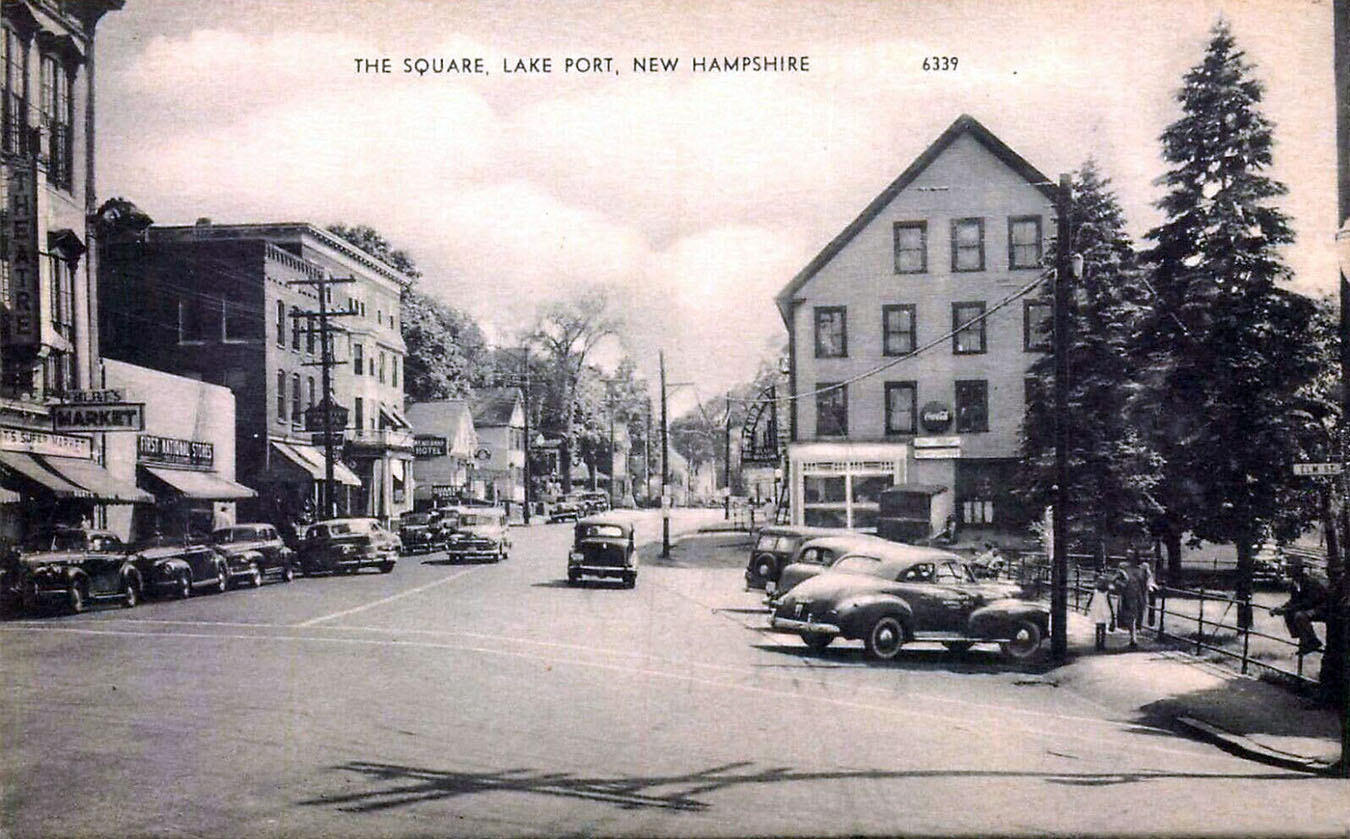 Views from the top of the Opera House.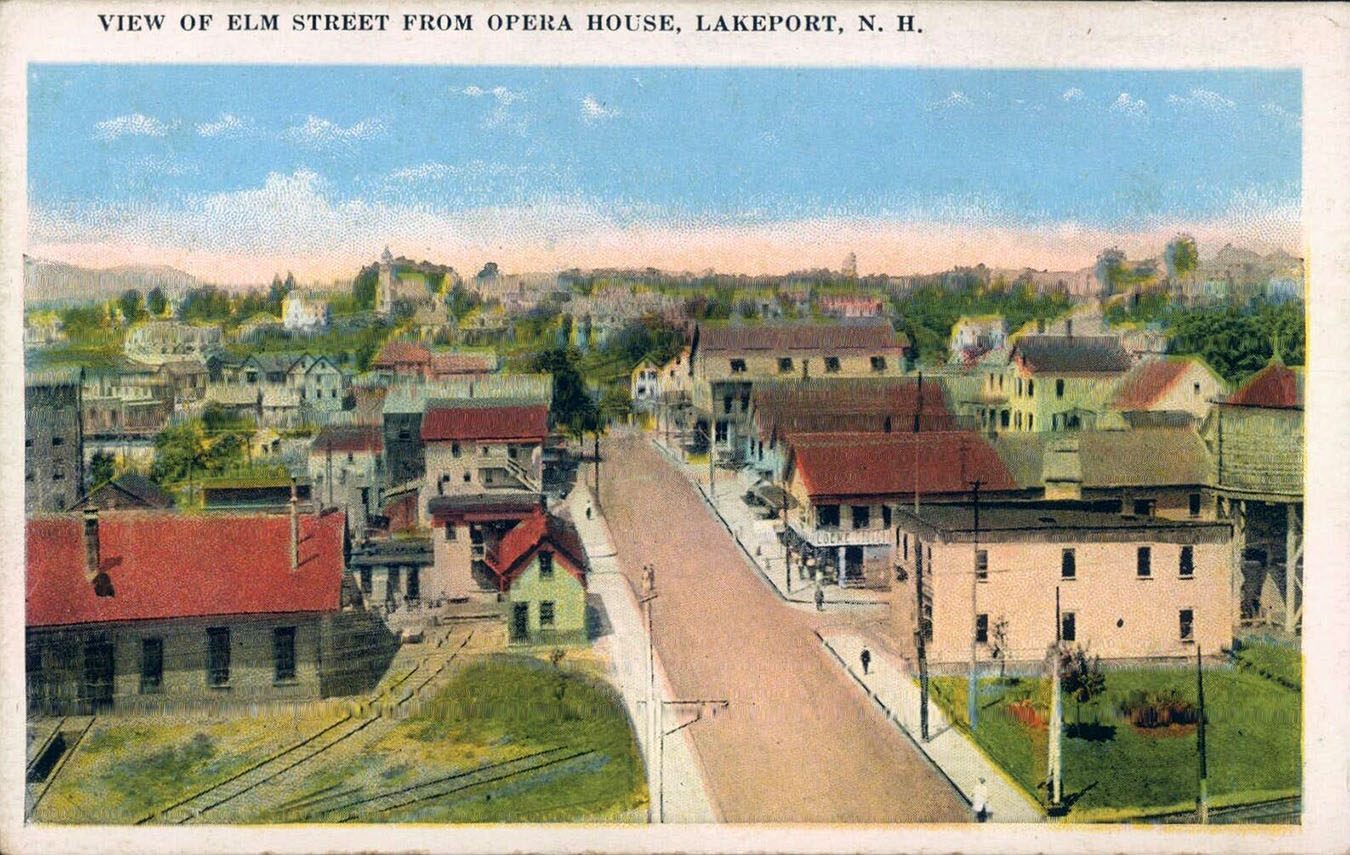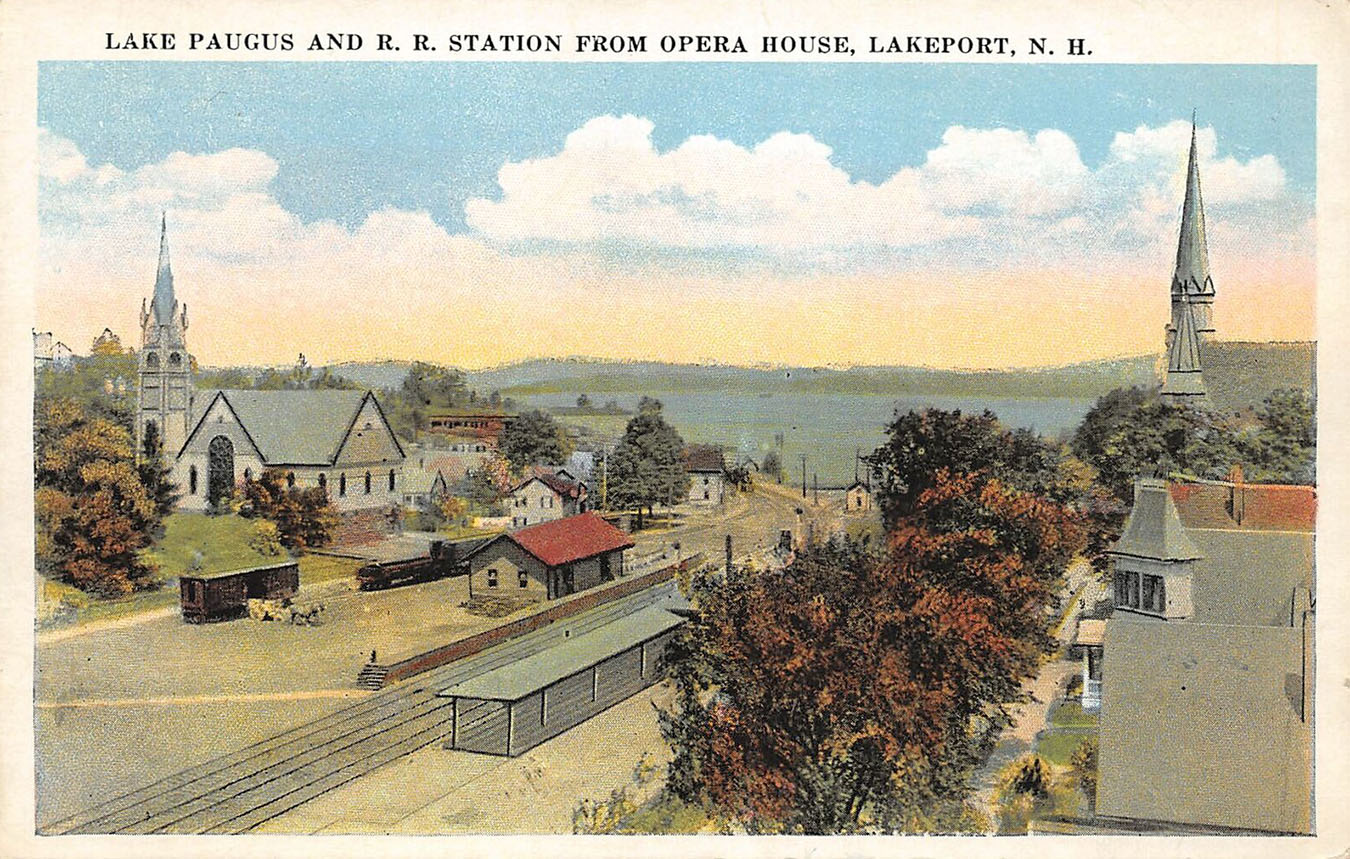 In the postcard view above, the NEW Park Street United Baptist Church can be seen, left. The church to the right was the Union Avenue Baptist Church. Below, a similar postcard.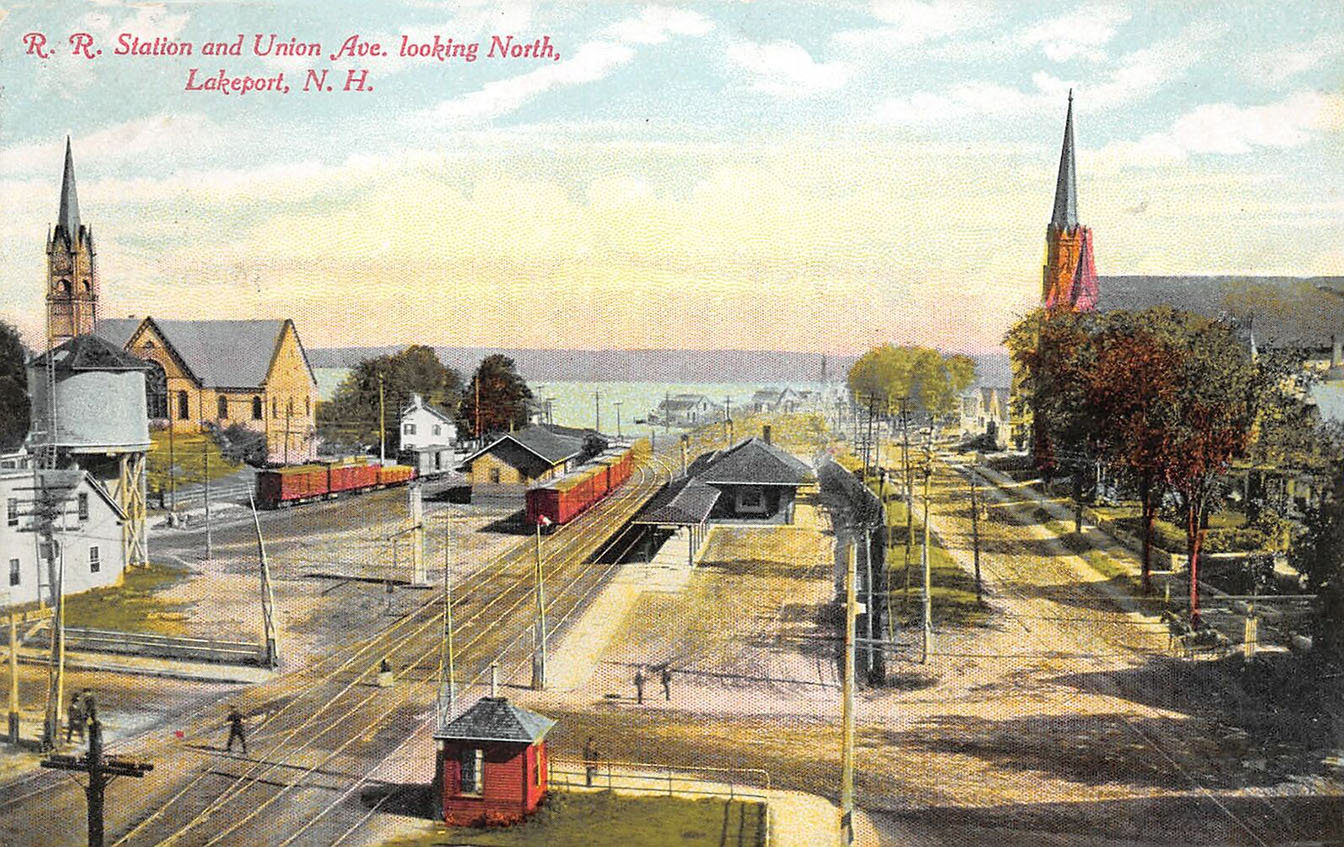 Below, a detail from a circa 1875 stereoview taken from the top of the OLD United Baptist Church of Lakeport. This view was taken from the earlier version of the church, which was built in 1852, expanded in 1877, and burned in 1890. The NEW version of the United Baptist Church was finished in 1892, and still stands, at 35 Park St. 
The building at the center that resembles the Opera House was actually its predecessor, the Weeks Block, built circa 1871 and burned in 1881. The new Opera House building substantially resembled the old Weeks Block building, except for the roof and windows, which now sported elaborate lintels.  This suggests that perhaps the burning was not total and the old building was partially saved. The photo shows Cole's Hill extending upward behind the Weeks block.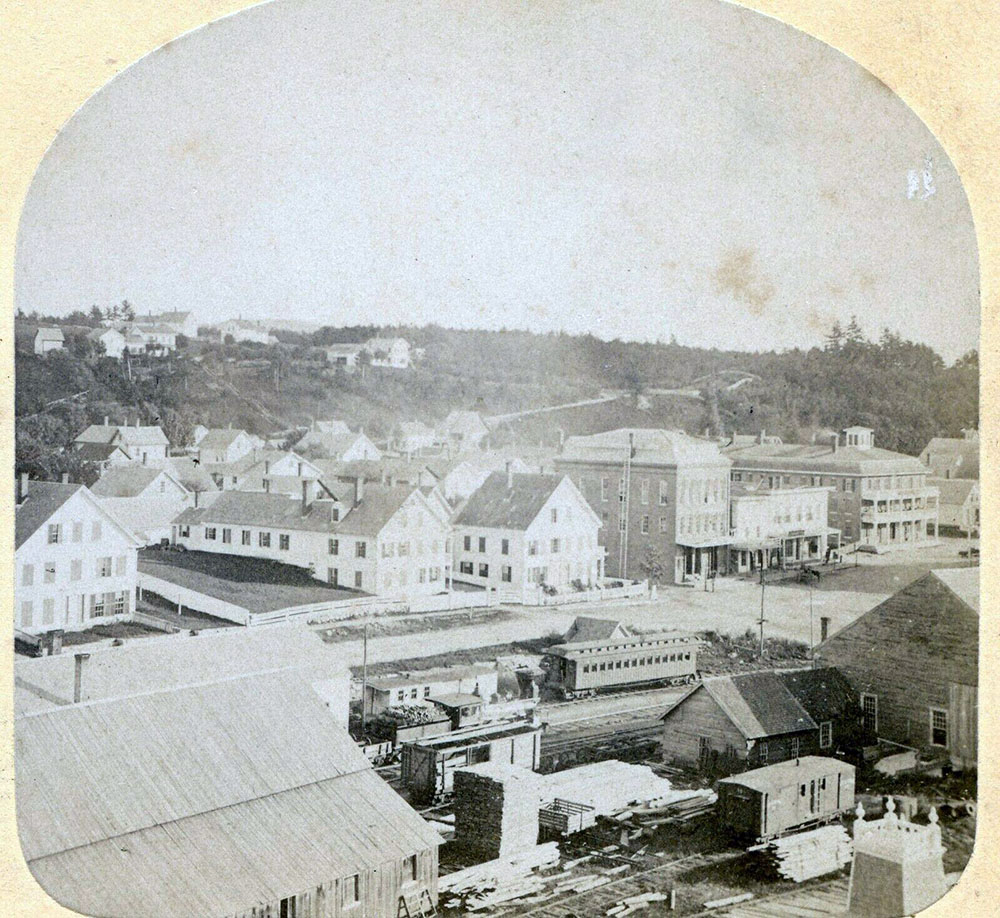 A postcard view from the top of Cole's (Reservoir) Hill.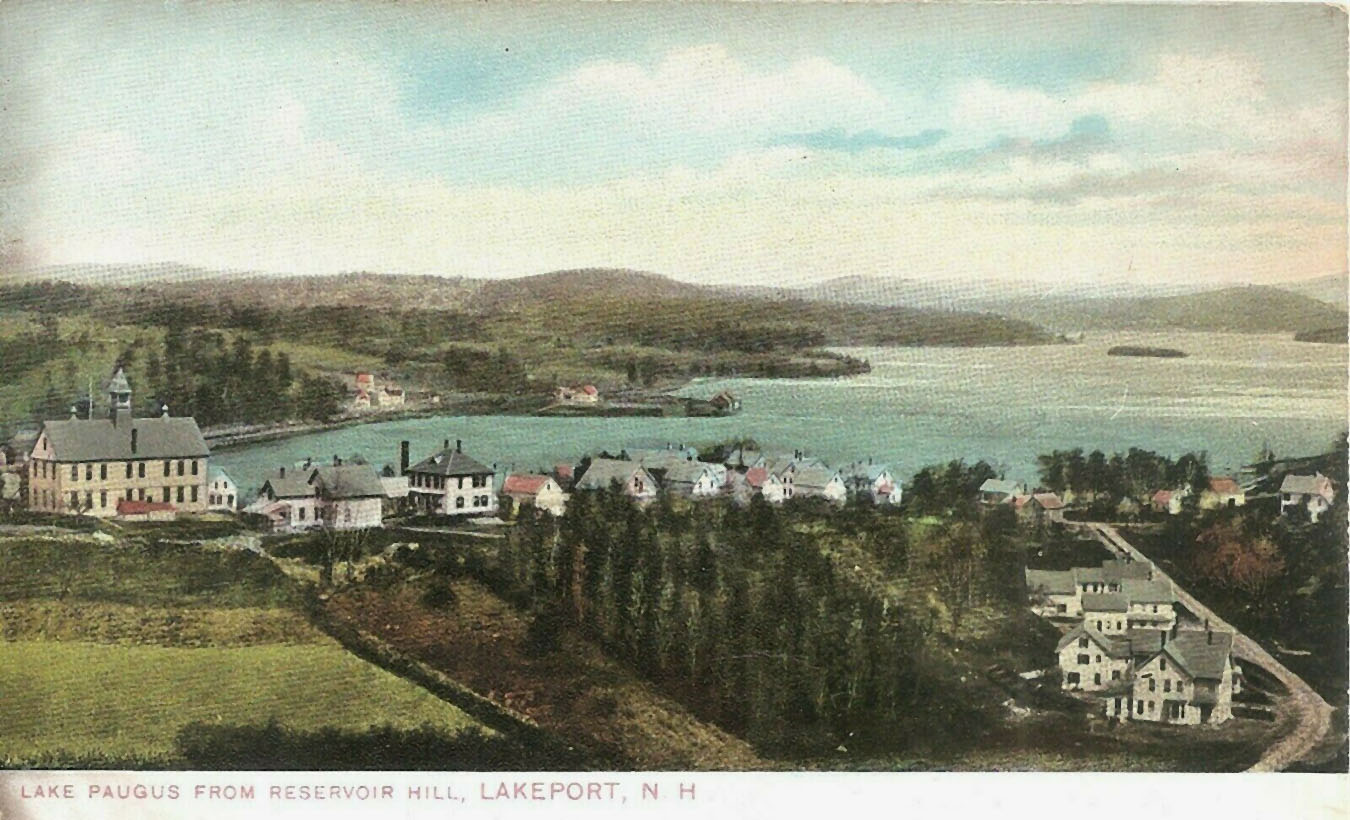 Looking down Elm Street towards the Opera House.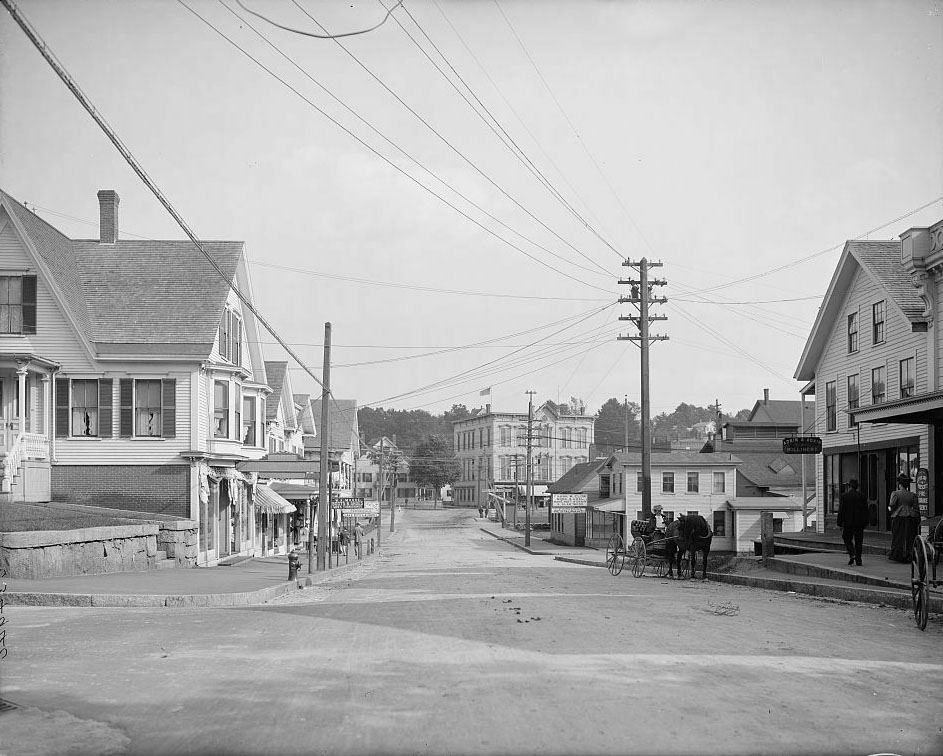 A military parade in Lakeport Square, late 1880s. The two signs on the Opera House read Drs. Moore & Raby, and Drugs & Medicines.