Theatres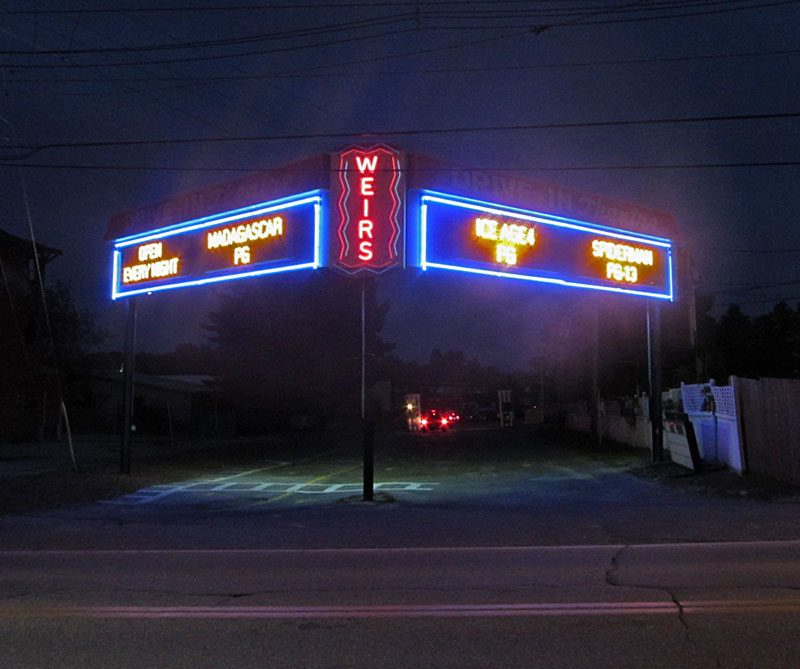 One of the last drive-in movie theatres in the country is located right across the street from the Weirs Beach sign. Opened in 1949, the Weirs Beach Drive-In Theater (603) 366-4723, has four screens, each showing a double feature, with the first movie starting at dusk.
Nearby to Weirs Beach, in Meredith, is the Winnipesaukee Playhouse (603) 279-0333. The playhouse is a year-round, family-run theatre dedicated to bringing quality arts and entertainment to the Lakes Region. They aim to provide a fun and challenging theatrical environment for all Lakes Region locals and visitors in both performance-based and educational arenas. Whether your interest is to be onstage, behind-the-scenes, or in the audience, The Winnipesaukee Playhouse has something for you!
HISTORY OF THE DRIVE-IN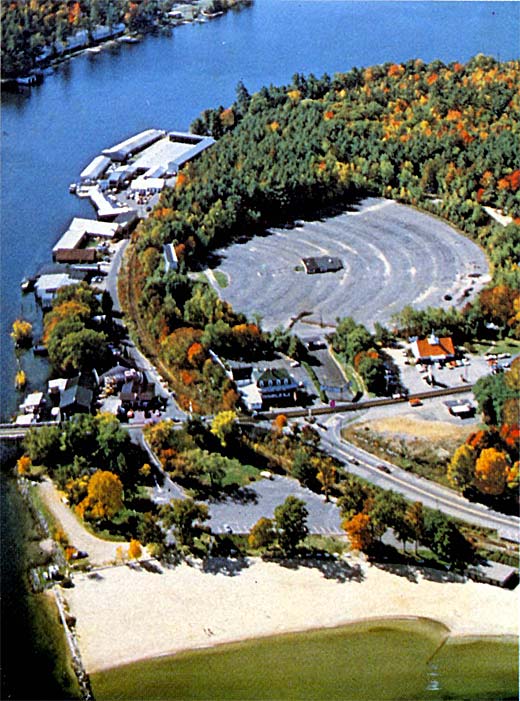 Above, the Weirs Beach Drive-in, in 1975. The nearby orange-roofed Howard Johnson's restaurant burned on October 7, 1984 and is now the site of the Faro Italian Grill. Below, a circa 1960 aerial view of Weirs Beach (click here to enlarge) showing the Drive-in and the Weirs Channel.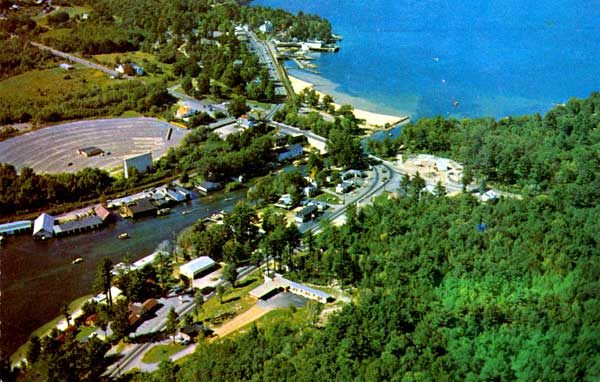 HISTORY OF THE COLONIAL THEATRE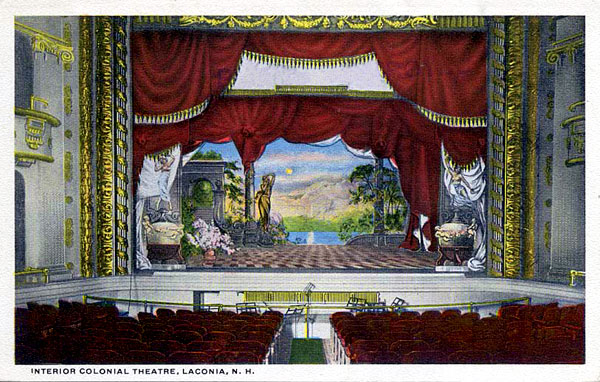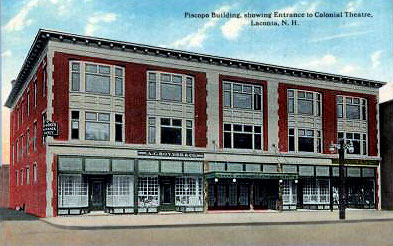 The Colonial Theatre, on Main Street in downtown Laconia, opened in 1914 with 1200 seats. Live performances were only a memory by the 1960s, when it had become a single-screen movie palace. The webmaster attended many movies here, and fondly recalls the beautiful illumination by glowing purple nightlights. In 1983, the grand interior was subdivided into a 5-screen multiplex cinema. The theatre has been closed since 2002. Previous efforts to restore the theatre fell short. However, in June 2015, it was announced that the theatre would finally be restored to its former glory. The restoration is now underway and will take a few years. For the latest news on the restoration effort, click here. Nationally, many Main Streets have been revitalized by the renovation of their old theatres, as a NY Times article points out. The League of Historic American Theatres assists many of these restoration efforts.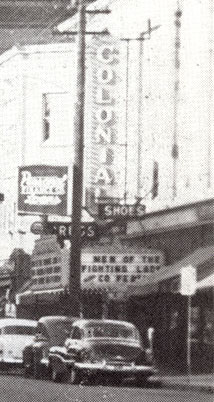 Click here for a photo of the lobby and seating area of the Colonial theatre and another view of the stage.
HISTORY OF THE LAKES REGION PLAYHOUSE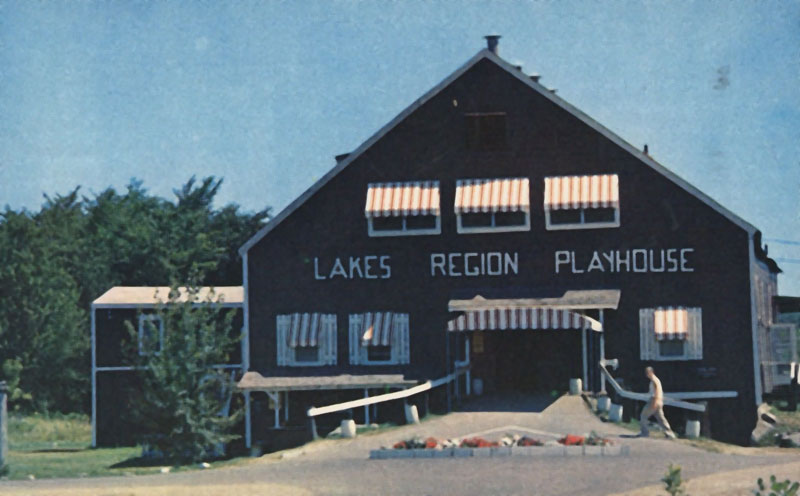 The Lakes Region Playhouse was the premier "summer stock" theatre in the area in the 1950's, 1960's, and 1970's. The theatre was located at the corner of Routes 11 and 11B in Gilford. Click here for a history of the Lakes Region Playhouse and various memorabilia.