Music
Click here for the Music at the Marketplace schedule

Music at Weirs Beach has had a very, very long tradition, and the Winnipesaukee Marketplace has been carrying the flame since 1992. In July & August, on Wednesday nights, you can hear the Lakes Region Chordsmen barbershoppers sing songs that would undoubtedly be familiar to those who attended concerts at the earlier Weirs Beach Music Halls. And on Sunday nights, the Boardwalk Jazz Quartet brings back the familiar tunes by Duke Ellington, Count Basie, and other Jazz greats whose music once graced the Winnipesaukee Garden's grand ballroom.
Now in its fourth season, in 2016, a full series of jazz concerts will take place, with three shows almost every weekend in July and August. The Weirs Beach Jazz series begins on Friday, July 8th, and ends on Sunday, August 21st. Click here for the full schedule of jazz concerts.
THE LAKES REGION CHORDSMEN
For over 50 years (since 1954!), the Lake Region Chordsmen have been singing the old-time Barbershoppers favorites in Weirs Beach. The group consists of about twenty singers, both old and young, and they sing their hearts out. Several members of the Chordsmen have formed their own, classic Barbershopper quartets, and the quartets alternate segments of the concert with the larger group.  Occasionally, larger groups of Barbershoppers from elsewhere in the state make a guest appearance, and then the combined groups sing together for an astounding wall of song.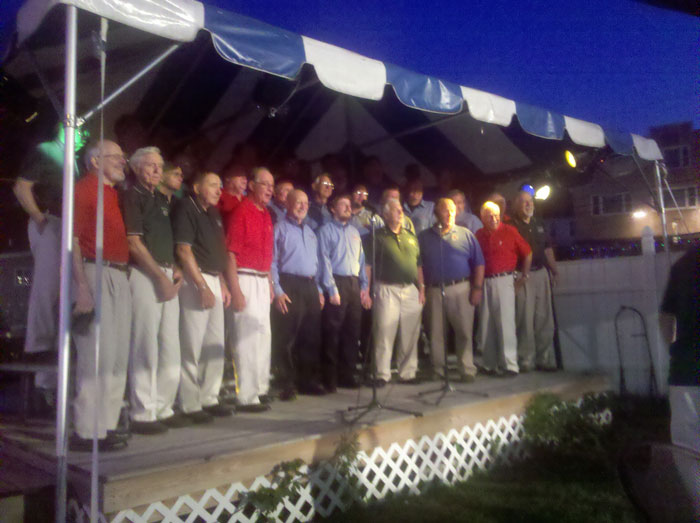 Click here to enlarge the above barbershoppers photo
THE BOARDWALK JAZZ QUARTET
For nearly 20 years the Boardwalk Jazz Quartet has been playing jazz standards from the 1930′s through the 1970′s in Weirs Beach on Sunday nights in July and August. The group also plays arrangements of contemporary tunes and originals. The bandleader is multi-instrumentalist Rob Ames, who plays saxophone, clarinet, woodwind synthesizer, vibraphone, and harmonica.  The group also features Steve Warnick on keyboards, Al Hospers on bass, and Dave Ellis on drums. Click here for a high-definition video of the Boardwalk Jazz Quartet.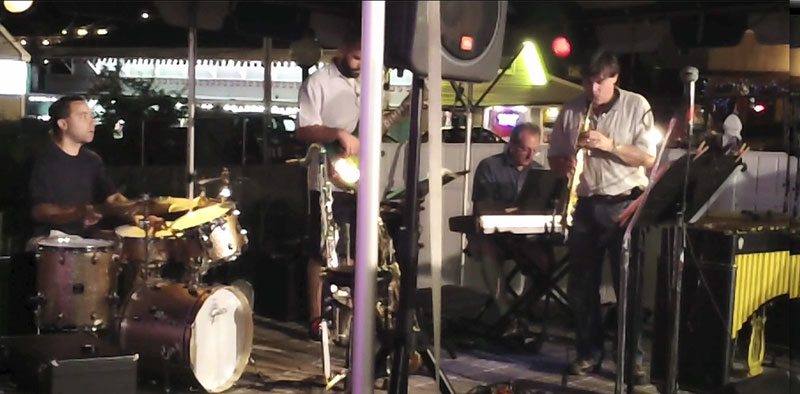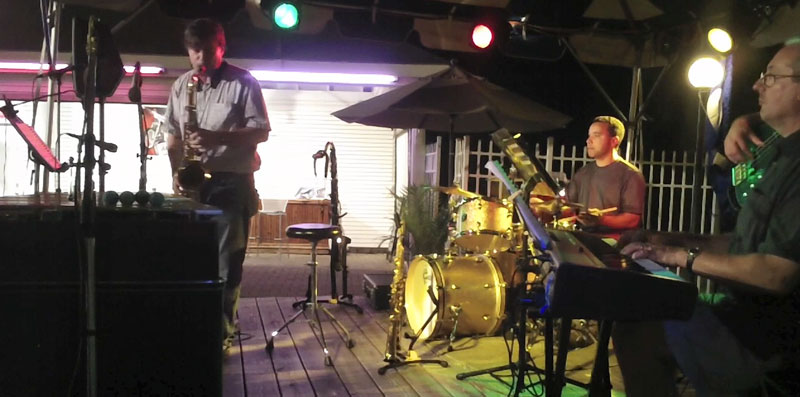 THE EARLY WEIRS BEACH MUSIC HALLS
As can be seen from the above engraving, Music has been entertaining visitors to Weirs Beach since 1884!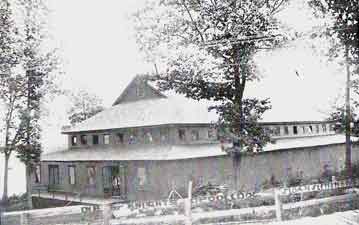 Weirs Beach's 1886-1902 original Music Hall  at Endicott Rock Park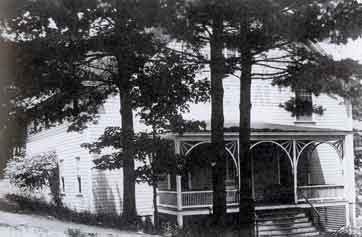 Weirs Beach's 1903-1924 Music Hall on Tower Street
(click here to see a rare, color photo of the interior of the Music Hall)


IRWIN'S WINNIPESAUKEE GARDENS

Weirs Beach's 1925-1976 Irwin's Winnipesaukee Gardens ballroom was famous for the great big bands that swung through town. Now an arcade at the Winnipesaukee Pier. Click here to enlarge the photos below and for several bonus photos.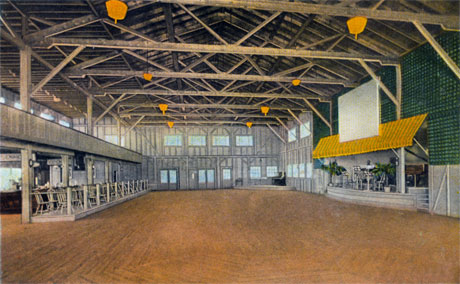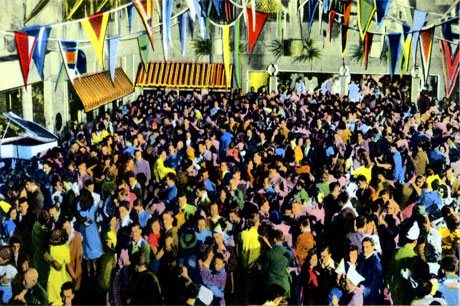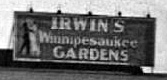 The rooftop sign showed a dancing couple.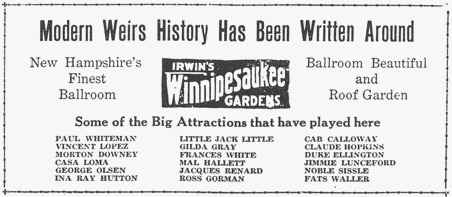 An ad for the ballroom showcases some of the most famous names of the Big Band era. Some of the other big band attractions that played at Irwin's Winnipeaukee Gardens, but not mentioned in the above advertisement:
• Benny Goodman • Nat King Cole • Guy Lombardo • Dean Hudson • Count Basie • Harry James • Tommy & Jimmy Dorsey • Glenn Miller • Sammy Kaye • Tony Brown • Glen Gray
"The Gardens had a glossy grand piano and big frame around the stage. On that frame were two mermaids on each side and King Neptune at the top" – Carole Gosselin
From the mid 1960's until the closure of the ballroom in 1976, the Gardens shifted its entertainment emphasis to rock and roll. While the few surviving famous big bands would still occasionally swing through town, the Gardens now rocked with a different beat. Some of the famous rock acts who performed there included:
Gary Pucket & The Union Gap • Sam the Sham and the Pharoahs • The Beach Boys • The Turtles • Eric Burdon & War • The Spectras