Party Central
Still looking for accommodations during Motorcycle Week? Click here!

Click here for the Master List of Motorcycle Week Vendors 2018
AT PARTY CENTRAL, THE PARTY KEEPS GETTING BETTER…
2018 is year #15 to PAARTY HAARDY at PARTY CENTRAL!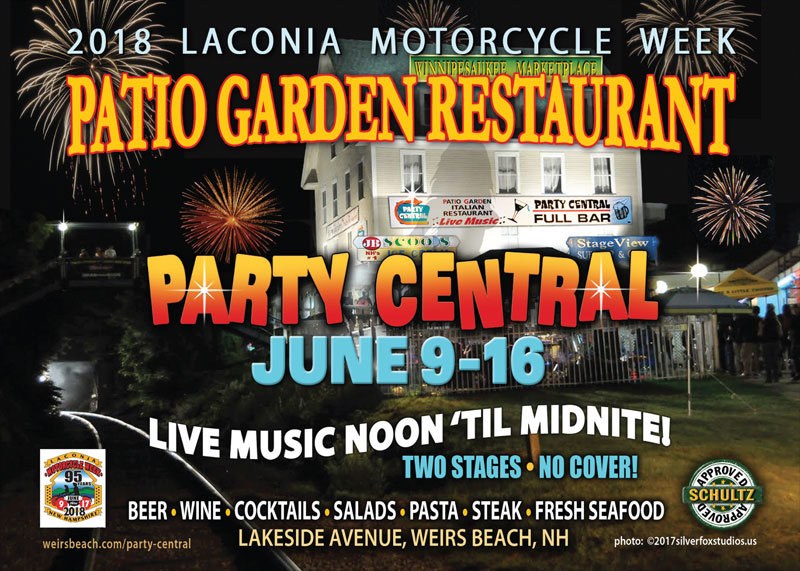 THE MUSIC KEEPS GETTING BETTER…ROCK AND ROLL…BLUES… COUNTRY
Here is this year's (2018) schedule!.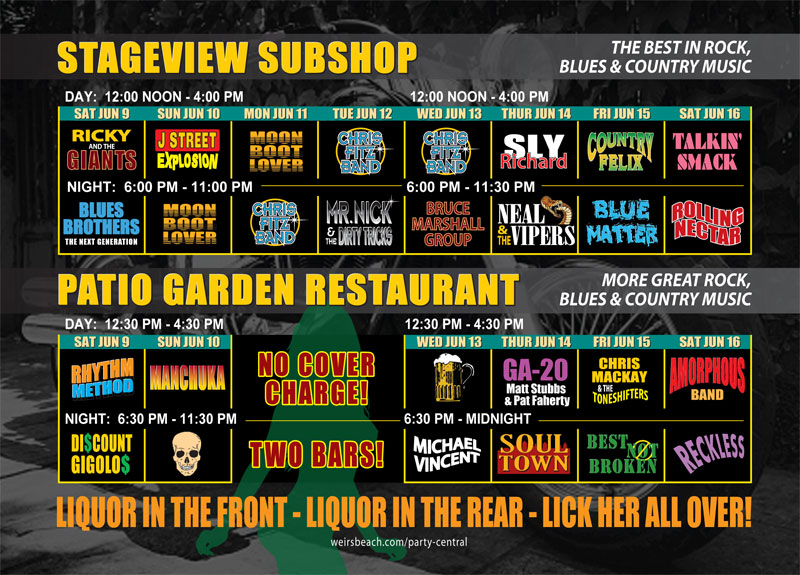 THE FOOD KEEPS GETTING BETTER…FRESH SEAFOOD • LOBSTER • STEAK • DELICIOUS ITALIAN CUISINE
THE DRINKS KEEP GETTING BETTER…BEER • WINE • COCKTAILS
And for dessert, the ICE CREAM, as always, is YUMMIE…

STAGE ONE AT THE PATIO GARDEN RESTAURANT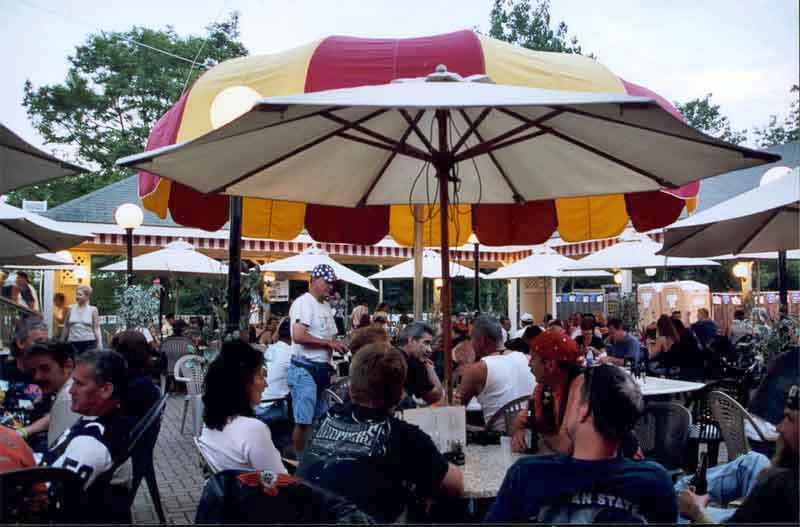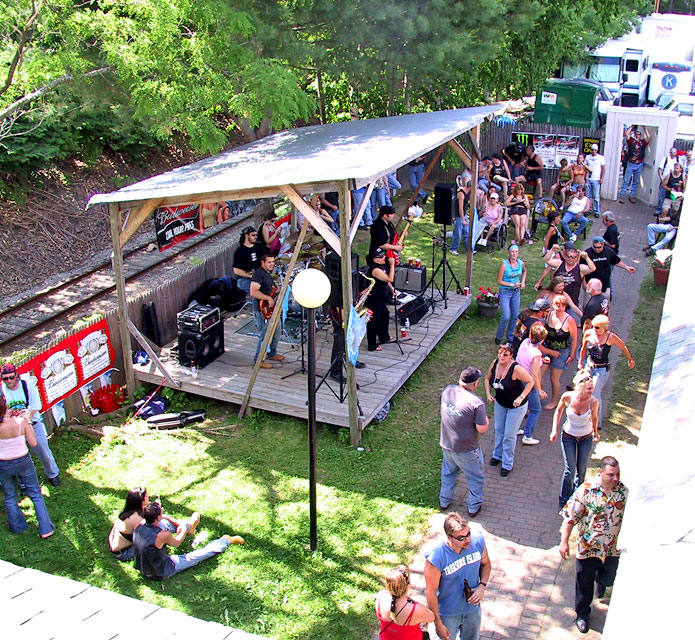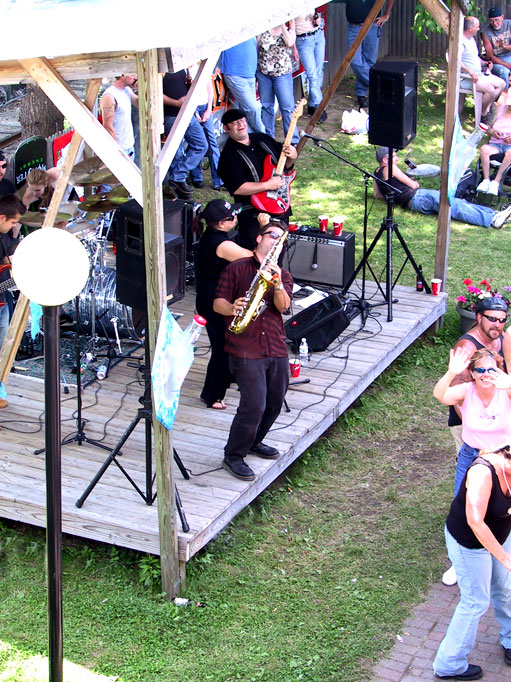 STAGE TWO AT THE STAGEVIEW GRILL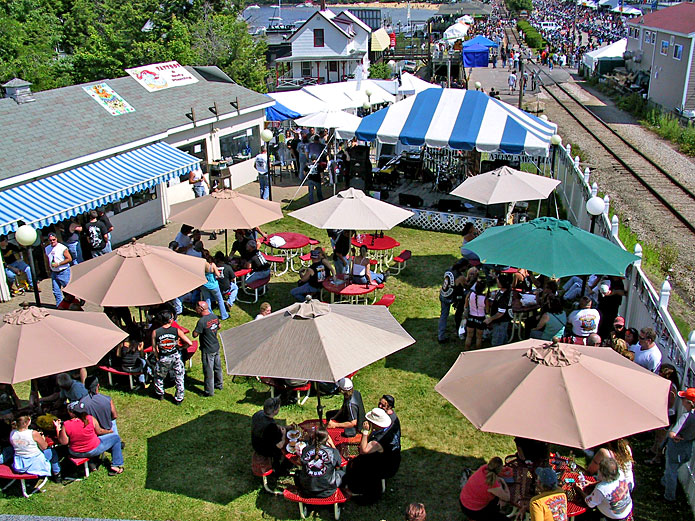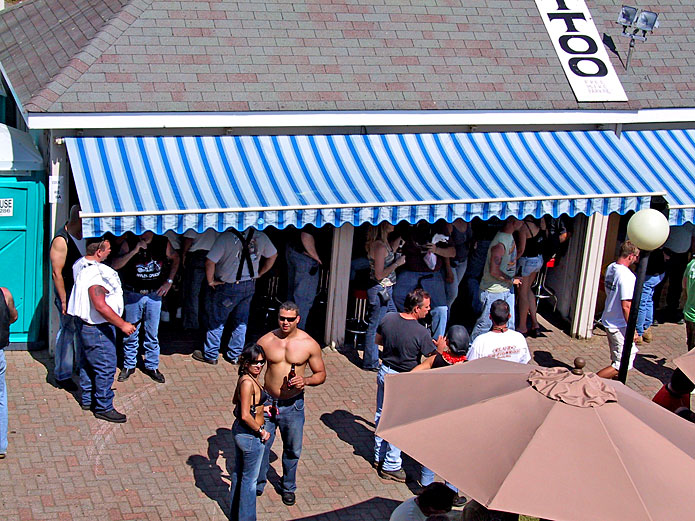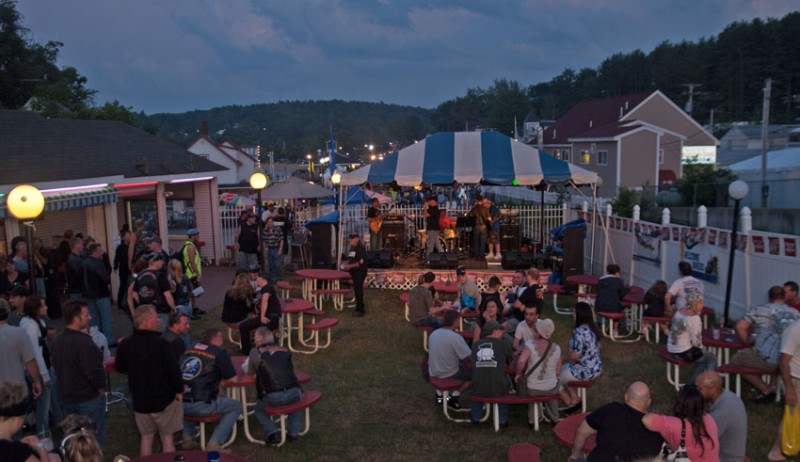 THE IRON FOOTBRIDGE FROM LAKESIDE AVENUE TO PARTY CENTRAL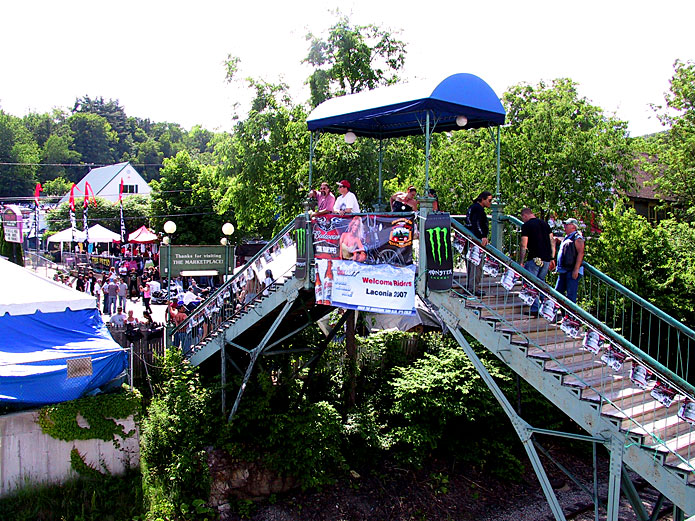 TWO USEFUL LINKS:
The OFFICIAL website of the Laconia Motorcycle Week Association: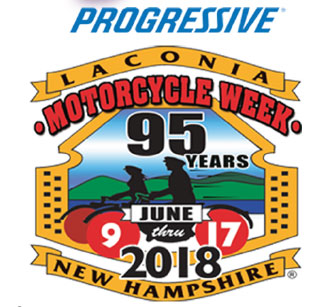 An UNOFFICIAL website. Good practical advice, webcam, forum:
laconiabikeweek.net

BROADCAST LIVE — ON TELEVISION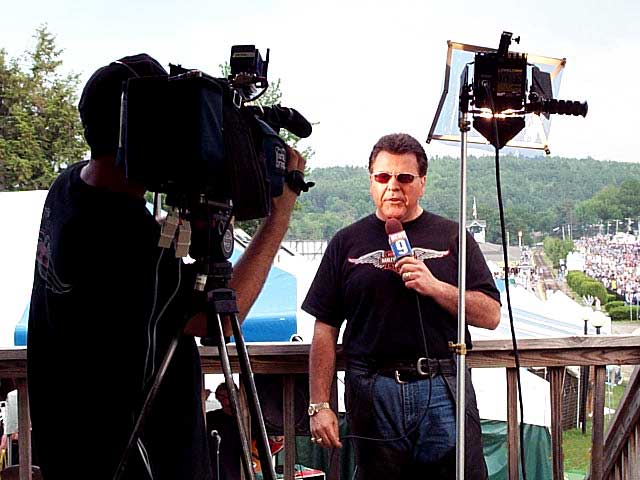 WMUR-TV, NH's only network television station (an ABC affiliate, VHF channel 9) sometimes broadcasts LIVE from the Winnipesaukee Marketplace during Motorcycle Week.
Above, WMUR TV's Charlie Sherman, on June 16, 2000.

PHOTOS TO REMEMBER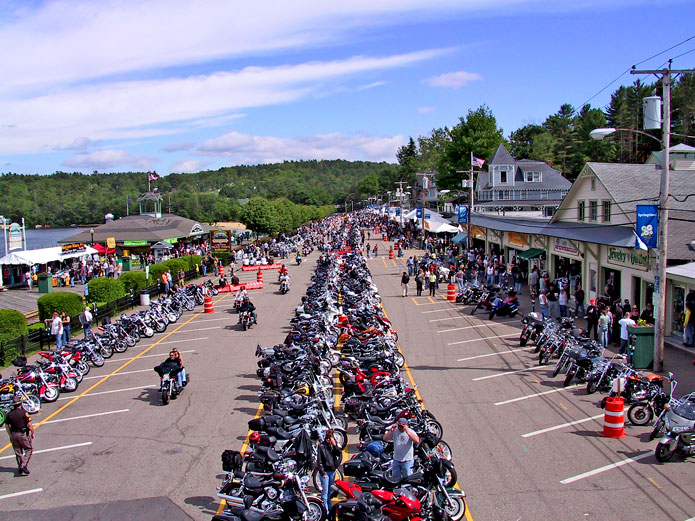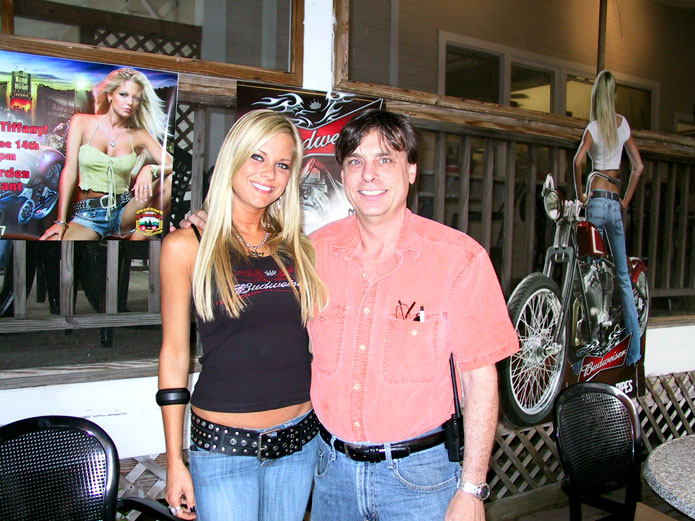 2018 PROMOS
(1-2 Hours in Duration)
(2018 promo times will be announced when they become available)
BUD
Various times
during the week
JAGER
Various times
during the week

COORS LIGHT
Various times
during the week

TWISTED TEA


Various times
during the week