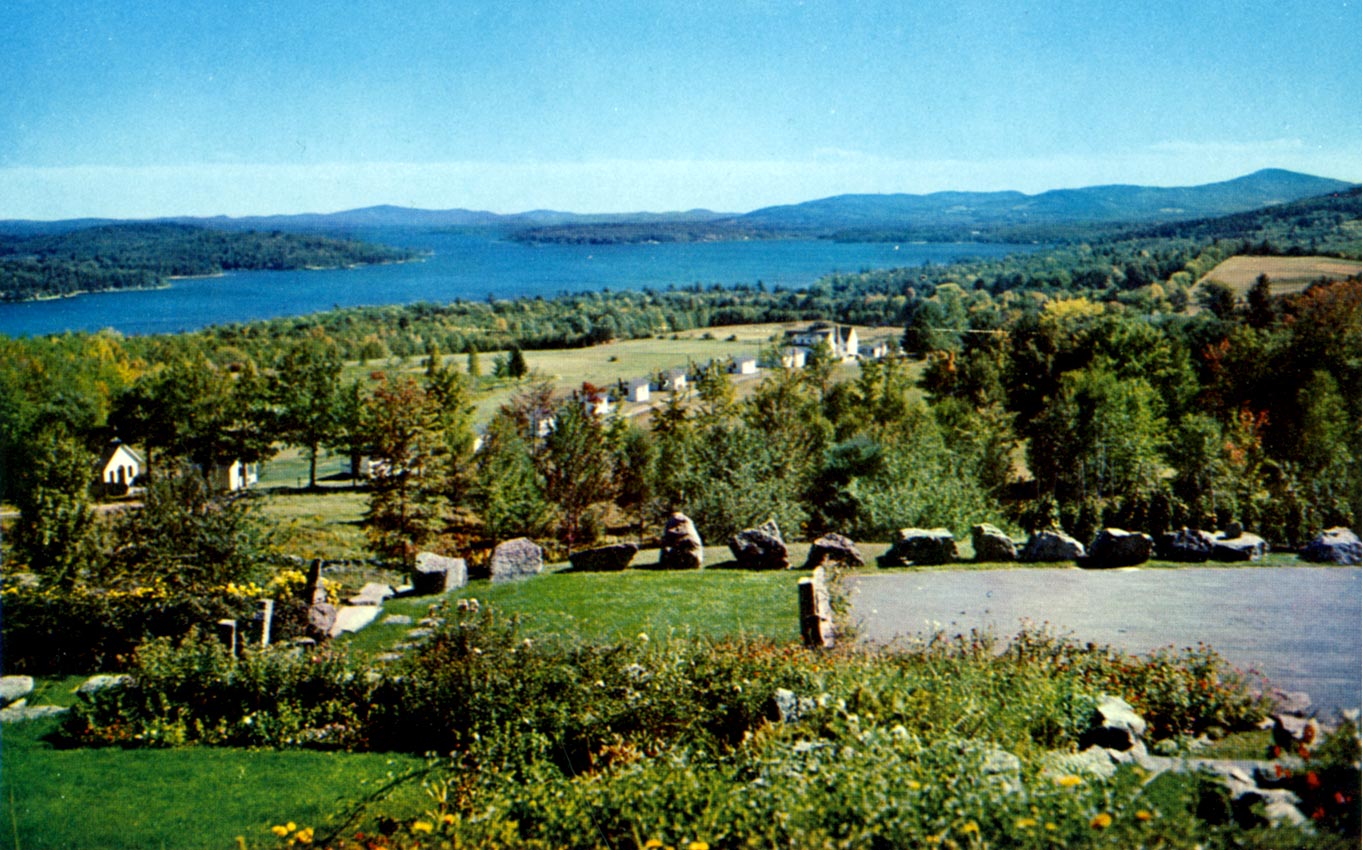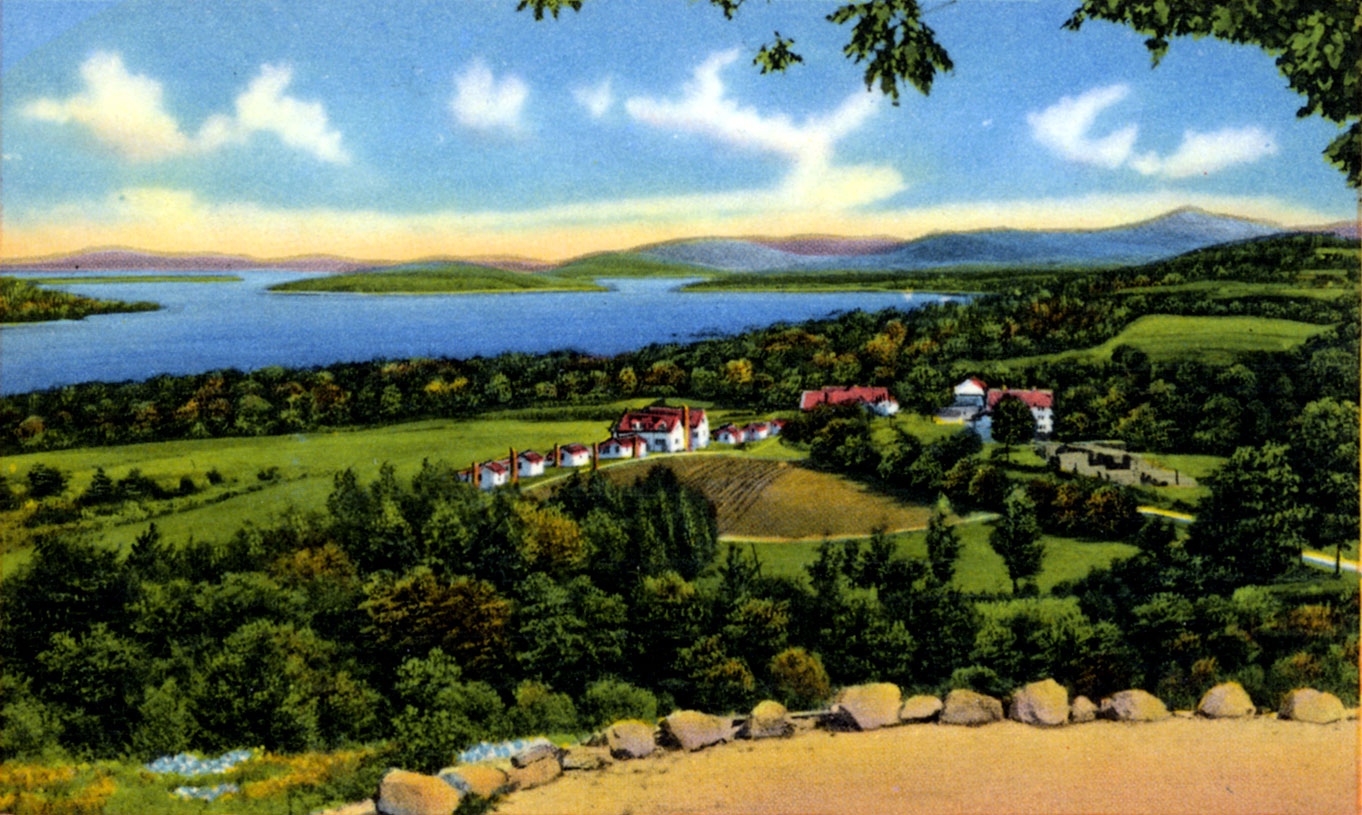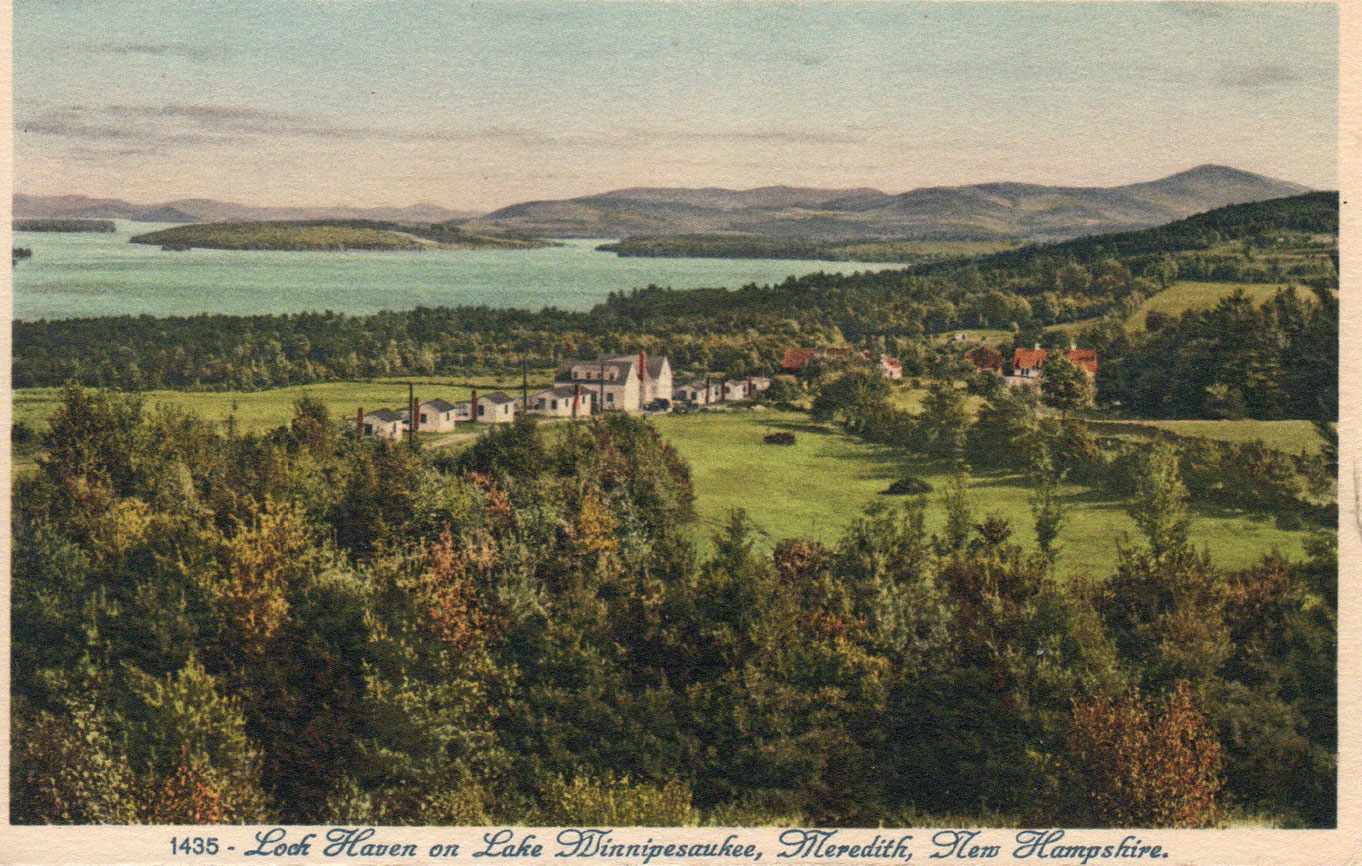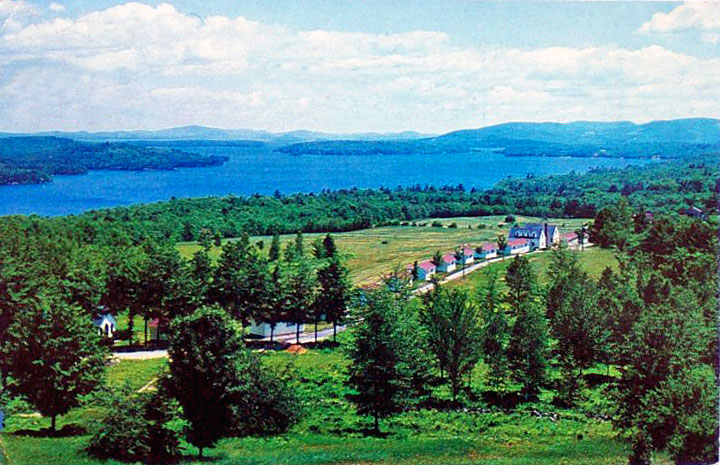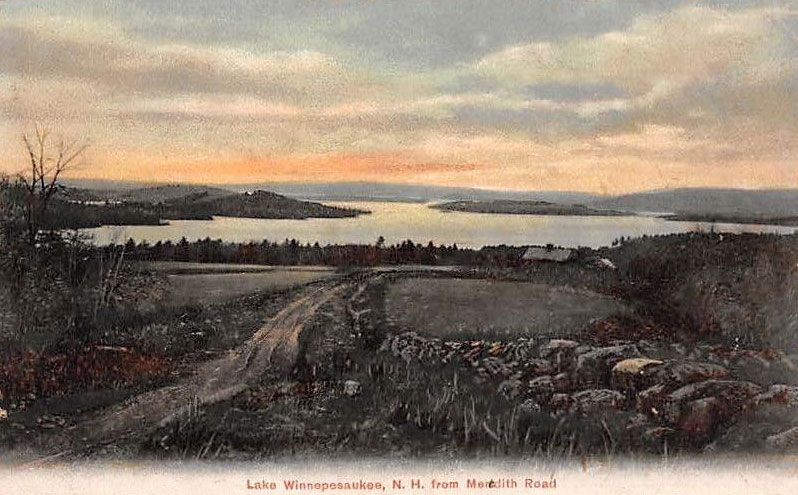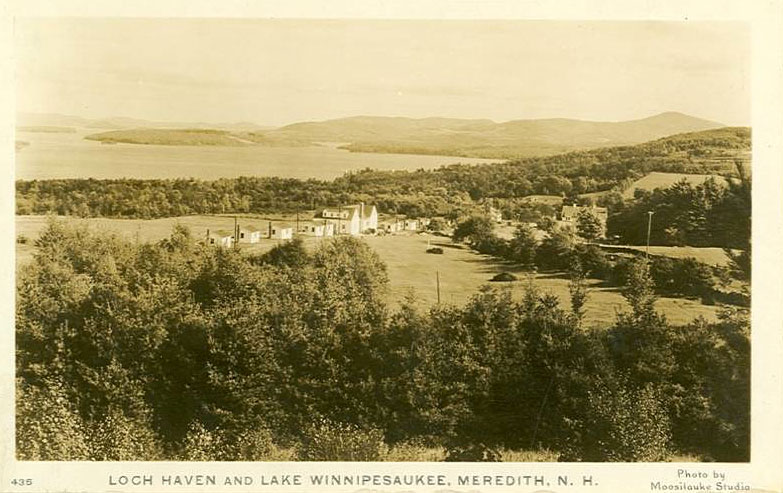 The above postcard views, showing Meredith Bay and the Belknap Mountains in the background, show the former Loch Haven Inn & Cottages, located on Route 3 (Daniel Webster Highway) in Meredith, in the foreground. The 150 acre resort opened in 1933. From 1946-1959, the facility served as a conference center for the Massachusetts Episcopal Diocese. On July 1, 1959, the facility once again became a resort, with a 15 room lodge, an 8-bedroom cottage, a restaurant, and 18 individual cottage units. On March 13, 1966, the Inn burned down in a fire. The Laconia Citizen reported that "Owner Mrs. Eveline Contigiani and her son, Charles, nine, were able to escape from living quarters in the Inn after being awakened by the barking of their poodle." Around 1980, more than half (82 acres) of the original acreage of the resort was sold, and it became the Grouse Point Club private housing development. The rest of the land was conserved.

Below, a picture of the actual Inn. On the backside of the postcard the following text was written: "The Inn has a charming interior of hand-hewn timbers and wide boards - also a large fireplace of early American brick. It seats 100 and serves excellent food."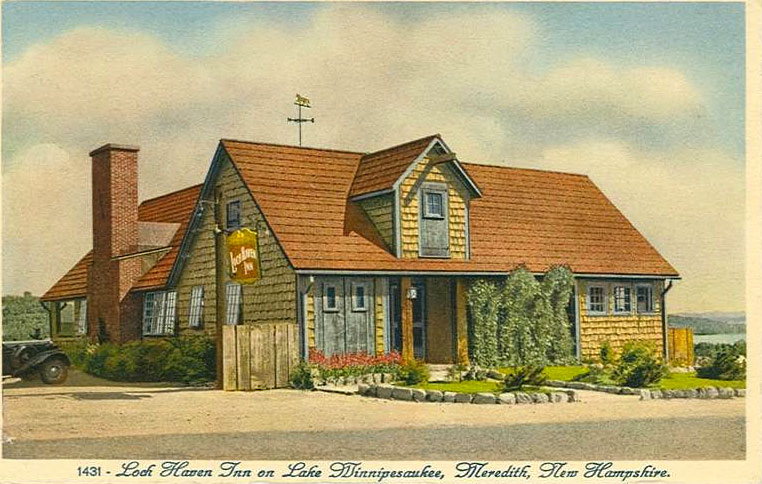 A sepia photo of the Inn.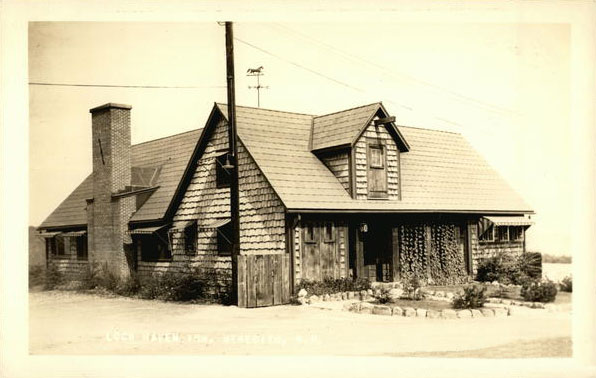 A similar photo to the above shows the original Inn expanded greatly to the right, with two additional dormers and another structure (perhaps the dining room).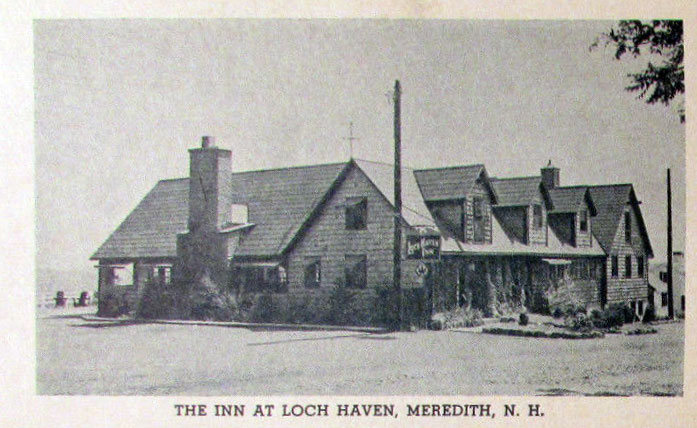 A color photo of the expanded Inn.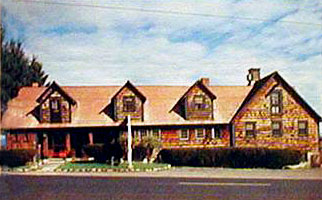 Below, the fireplace of the Inn.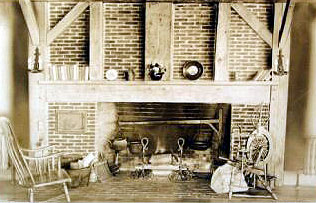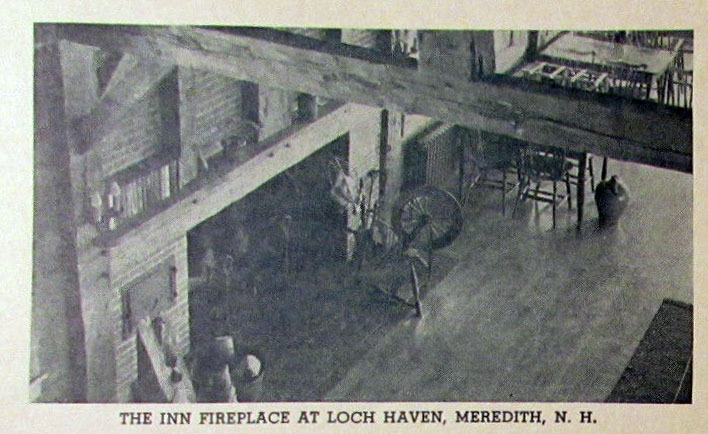 Below, a matchbook cover from the Inn.



Below, the dining room.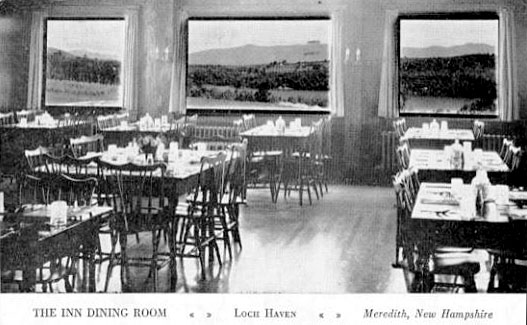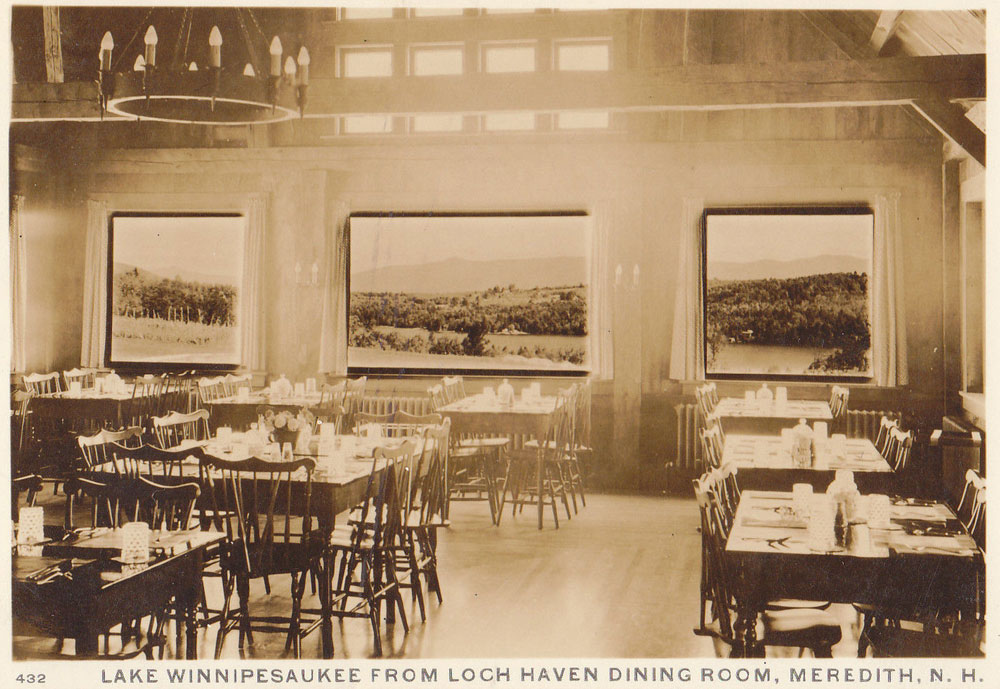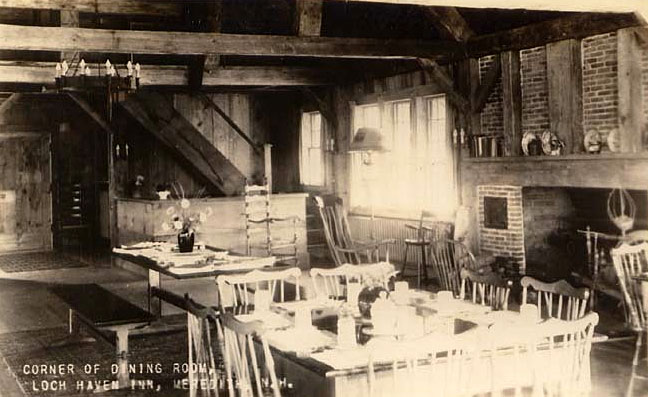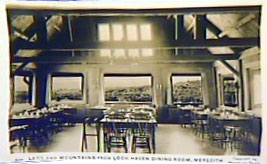 The Lodge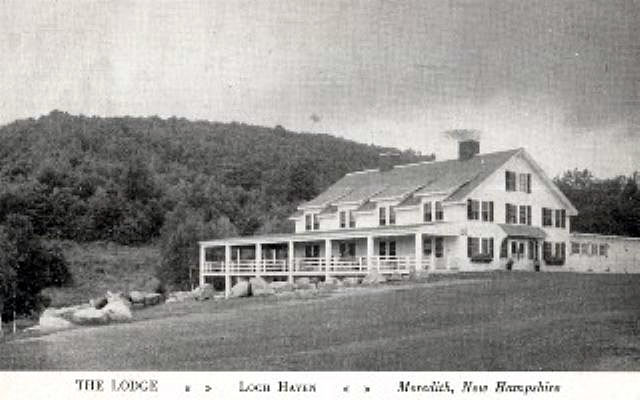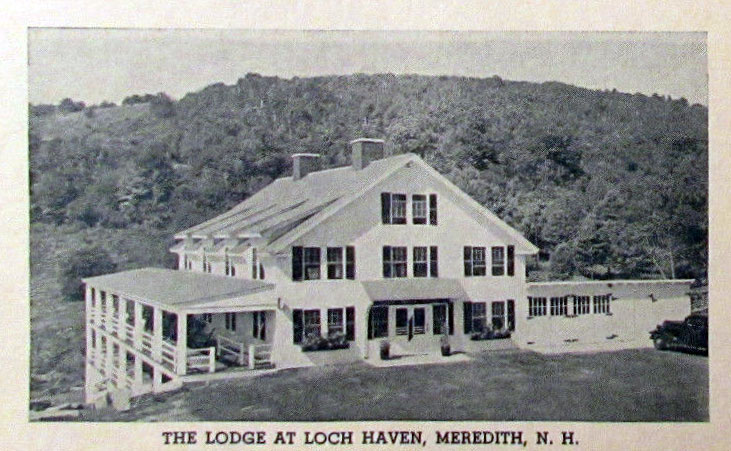 The Cottage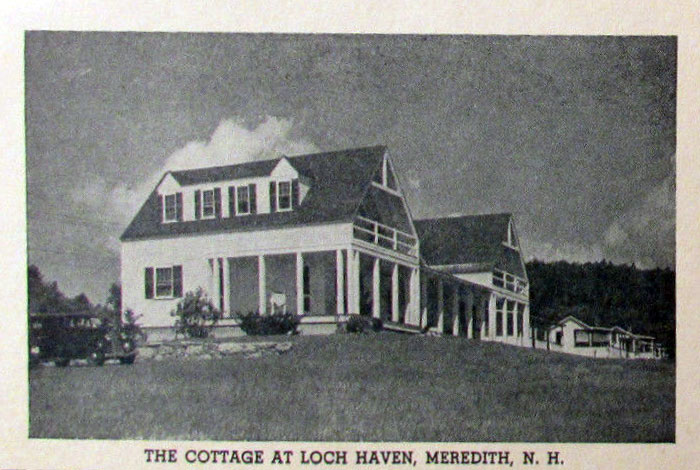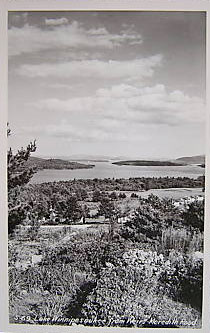 Below, a 12" x 15" framed lithograph by Charles Sawyer Studios, circa 1950, entitled "Winnipesaukee Gardens".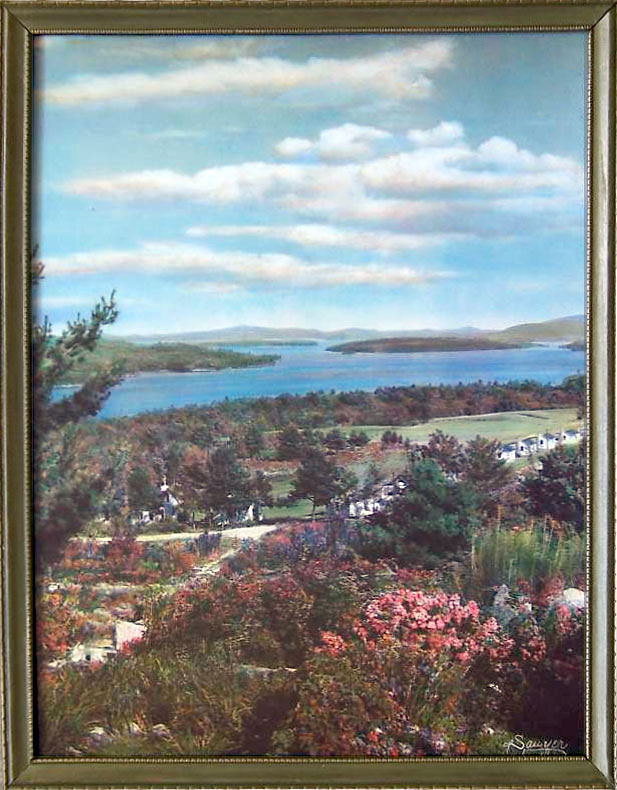 1960's Brochure cover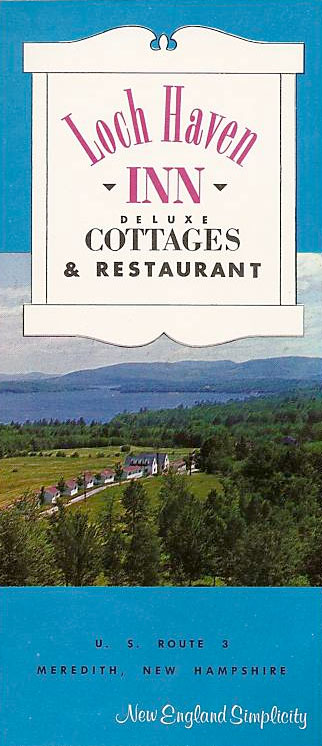 Guests playing horshoes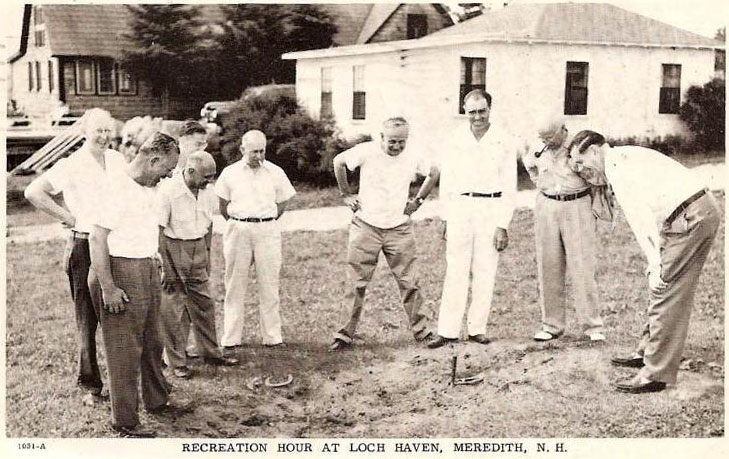 One of the single cabins.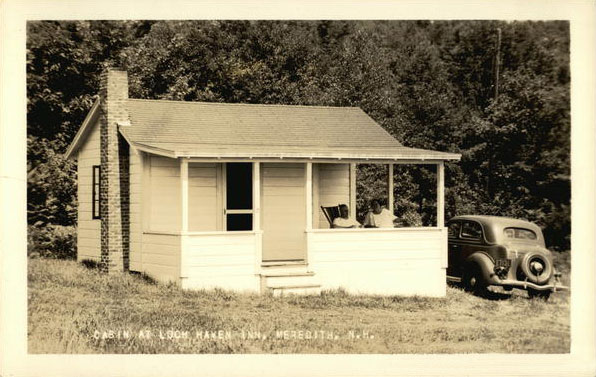 A double cabin.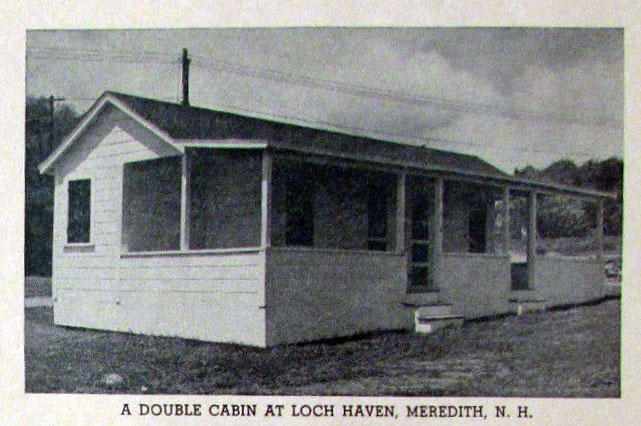 The typical view from a cabin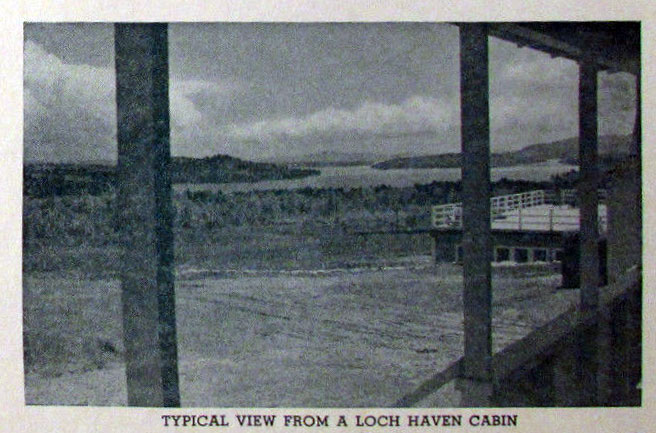 A 1940's brochure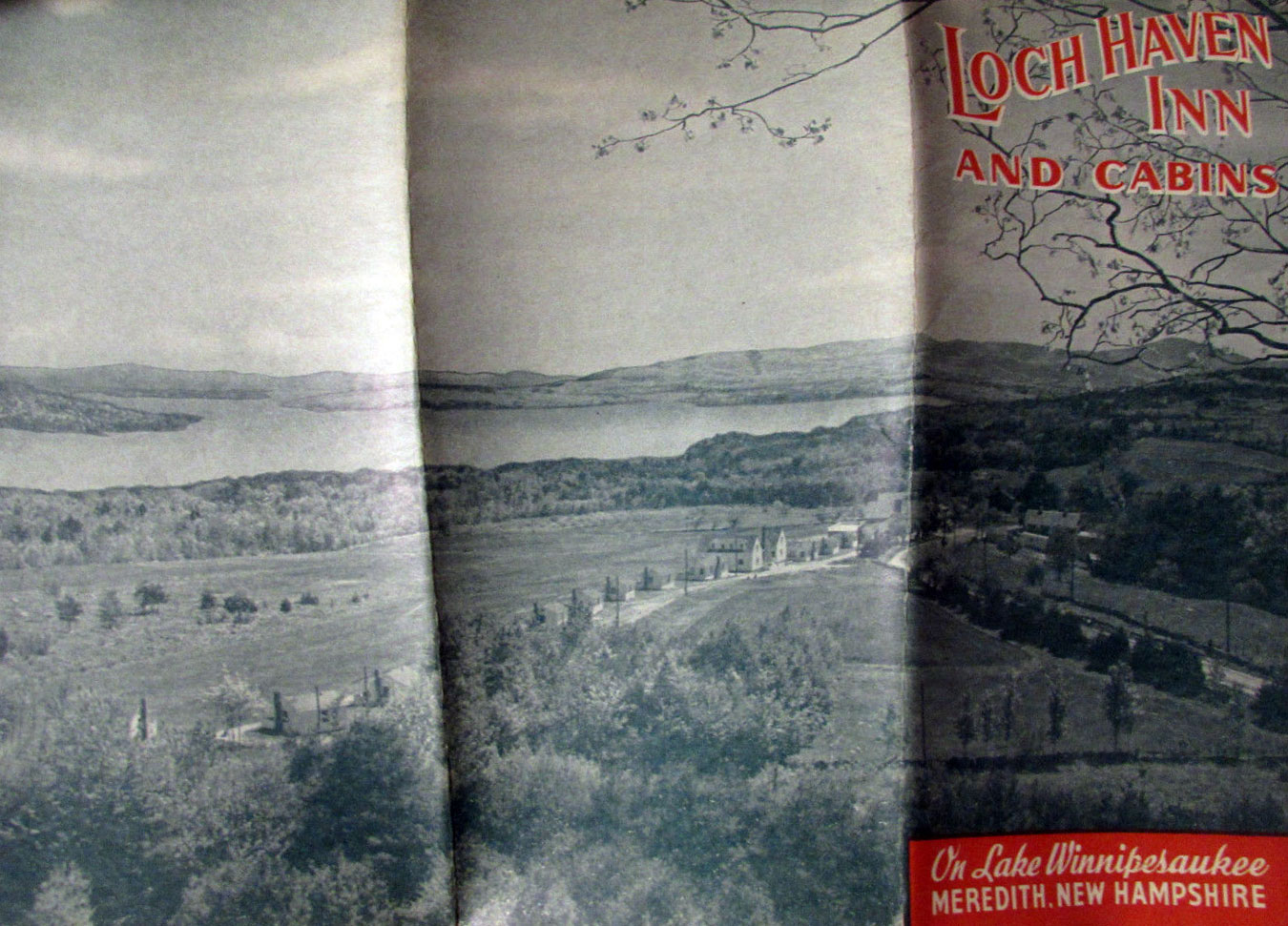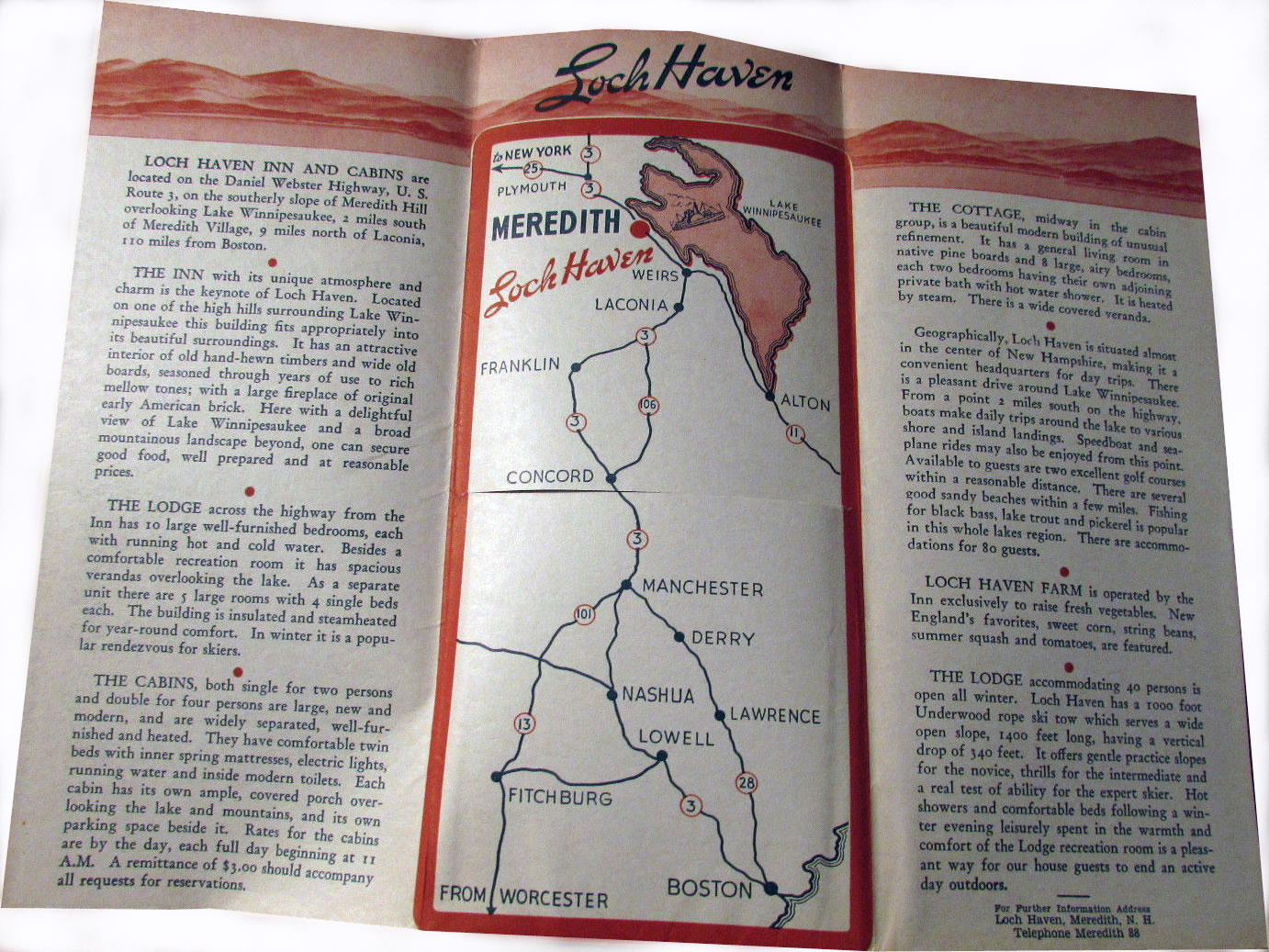 The following 1940's aerial was taken by Harold Piper. The Lodge is seen clearly on the center left, with the Inn opposite; the Cottage is seen about halfway in the row of cabins. The large farm fields are obvious. The cleared hilllside on the far left of the photo was the ski slope, served by a rope tow that pulled guests uphill from close to the winterized Lodge.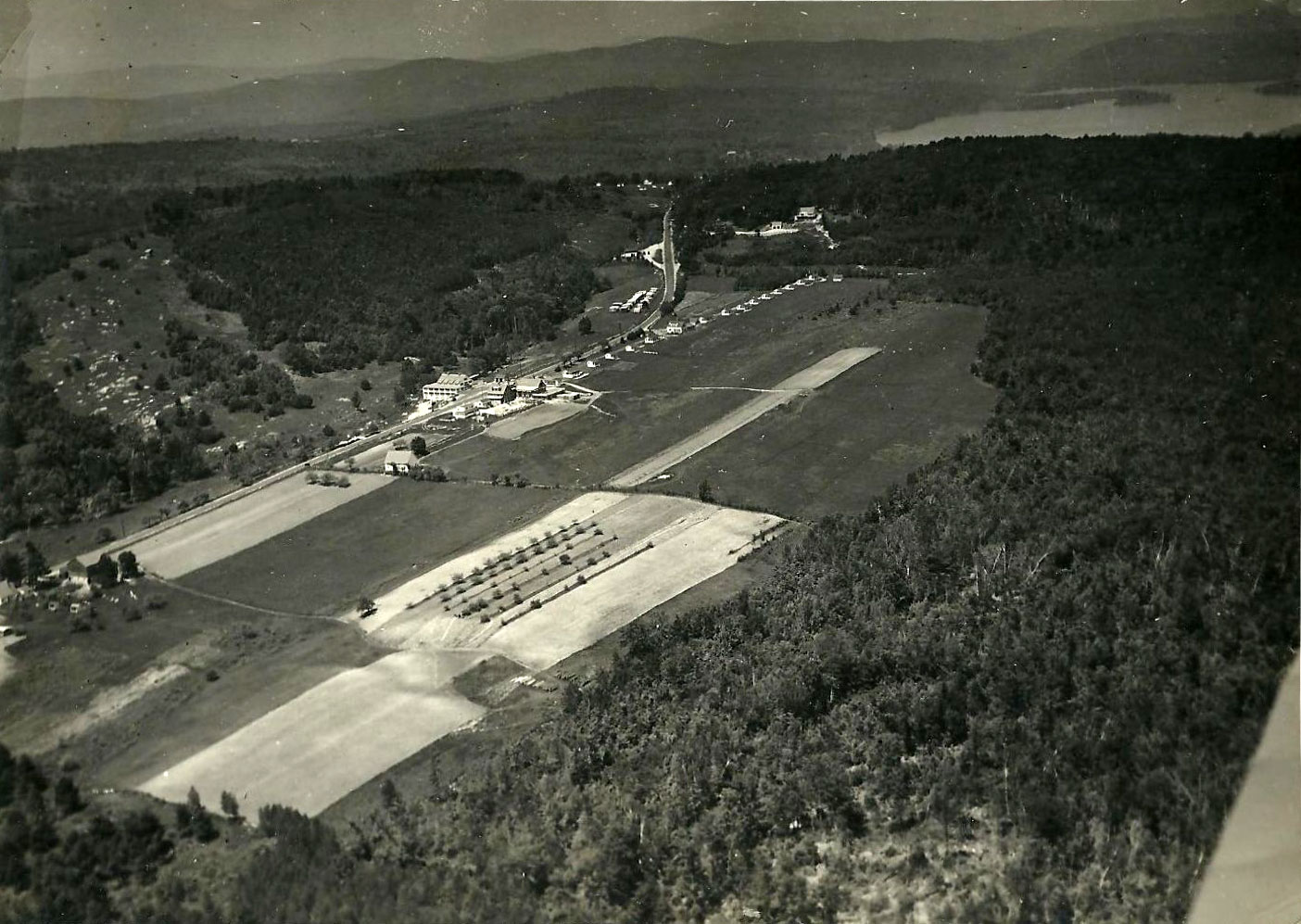 The farm in the 1920's, before it became the Loch Haven