Campground Facilities
For those who prefer inexpensive lodging and to be closer to nature.
NAME OF
CAMPGROUND FACILITY

TELEPHONE

PHYSICAL ADDRESS

Paugus Bay Campground
366-4757
96 Hilliard Rd
Pine Hollow Campground
366-2222
554-656 Endicott St N
Hack-Ma-Tack Camping Area
366-5977
713 Endicott St N
NH Veteran's Association Campground (Members Only)
366-4470

Veterans Ave
First Cavalry Encampment, Veteran's Grove, Weirs Beach, August 19, 2012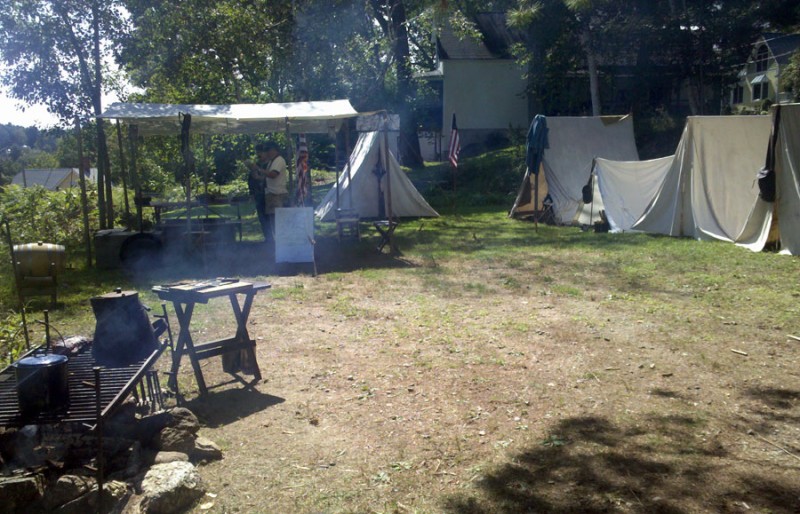 HISTORY OF CAMPING
Camping at Endicott Rock Park in the 1920's. Click here for another photo of camping at Endicott Rock in the 1920's, and for additional info.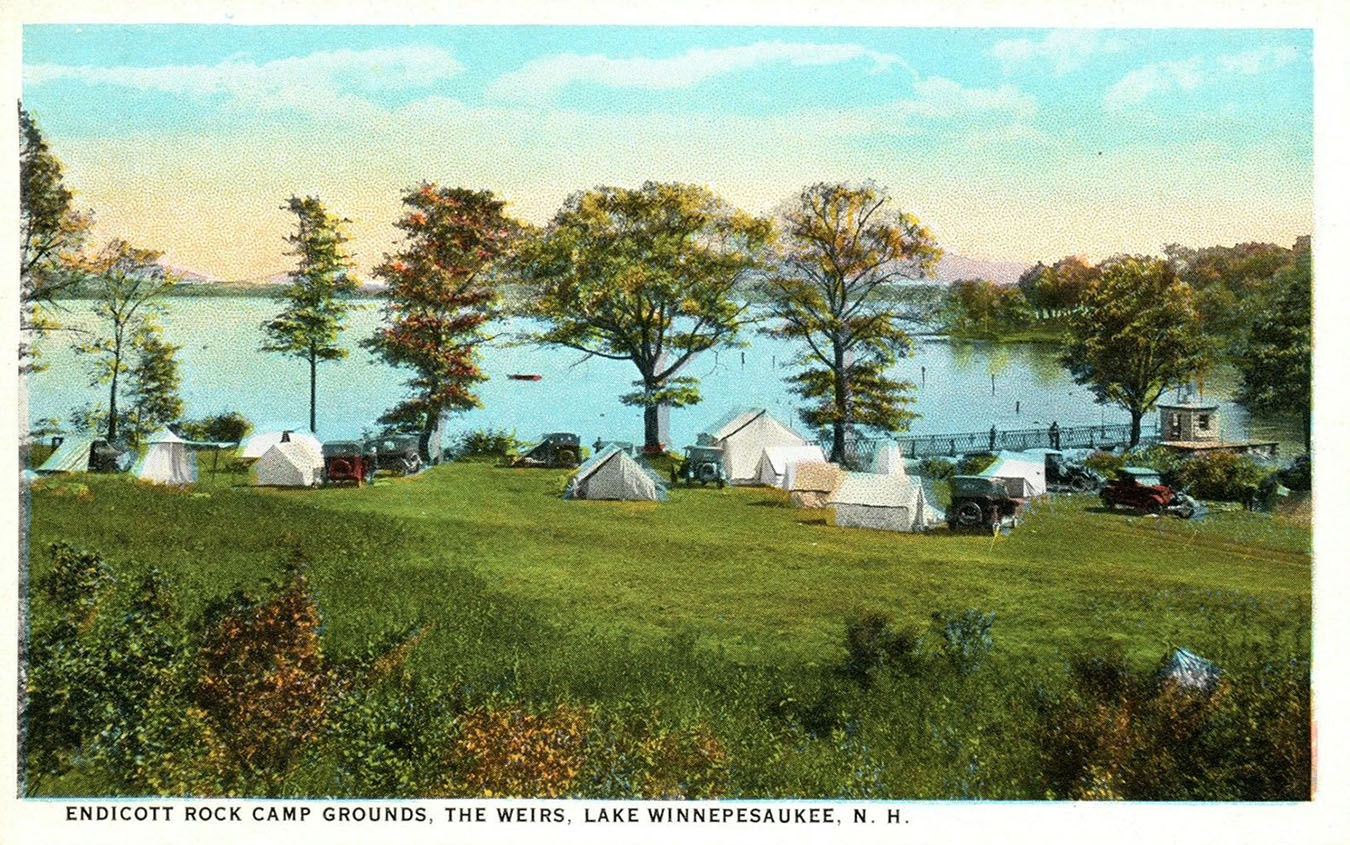 Below, camping at the Weirs, 1870s, from an early stereoview.