At this late 1950's boat festival, the Uncle Sam approaches the docks from the right, while the Sophie C. approaches from the left.
This photo dates as 1956 or later, because the parking meters, visible in the photo, were added during the 1956 season.
Scroll down to see a close-up color photo of the Band Stand.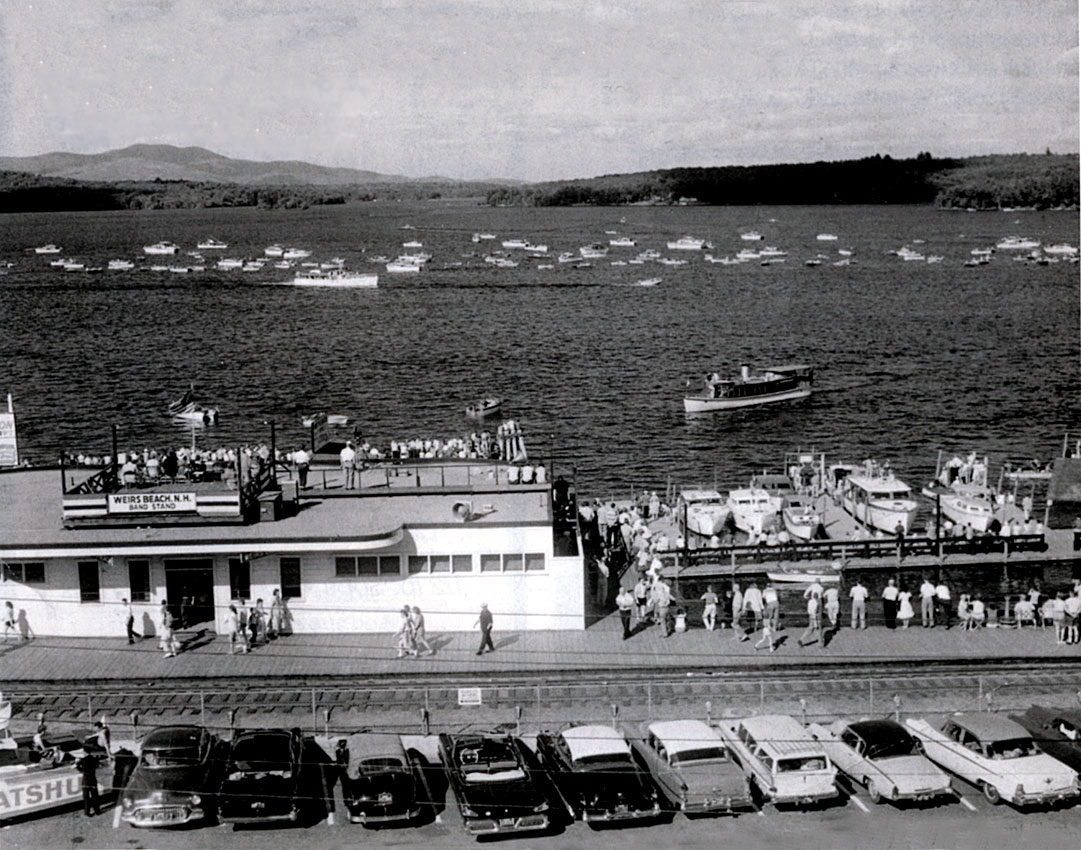 A performance on the rooftop band stand. Date unknown.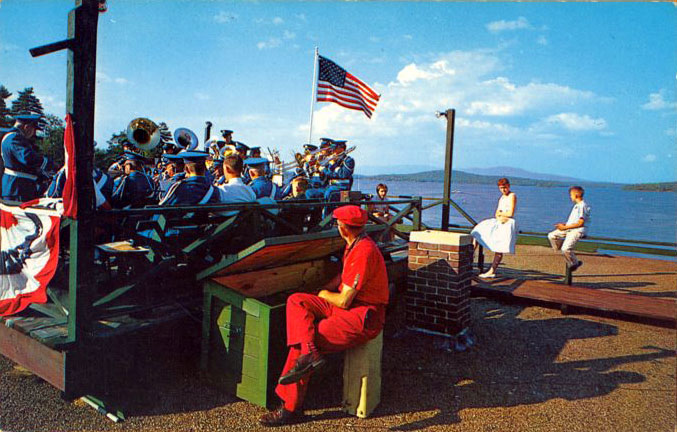 A view from the street of the same performance. The back of this postcard read, "As tho from the clouds there's music in the air at Weirs Beach, N.H. on Lake Winnipesaukee. One of the regular enjoyable features sponsored by the local Publicity Bureau."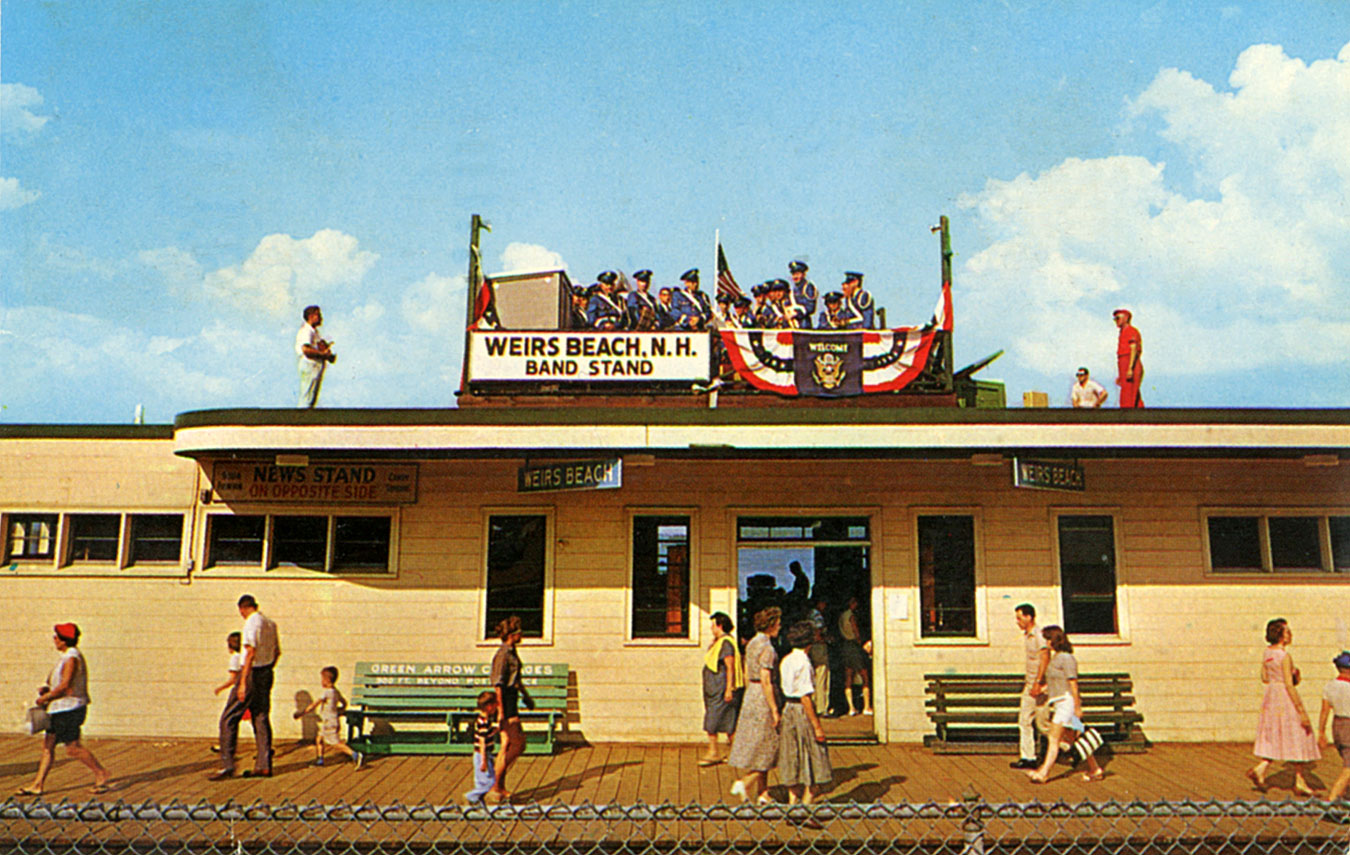 A B&M train arrives at the Weirs Beach station on August 15, 1964. The train was marked as the "Lincoln 200 Special". The Winnipesaukee Scenic Railroad continues to run special trains to Lincoln from Weirs Beach during the fall foliage season.